Covid-19: Truck driver exposure events probed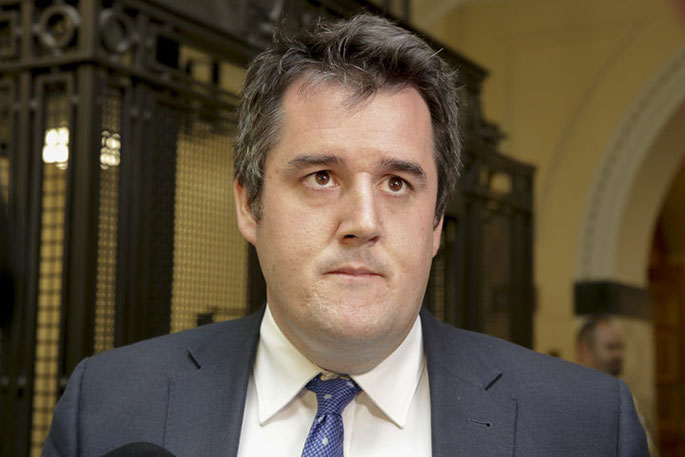 A truck driver who travelled to Tauranga, who has since tested positive for Covid-19, has been interviewed by public health staff and linked to the current outbreak.
It comes as the Ministry of Health works to establish any potential exposure events from the case, whilst National call for rapid testing at the Auckland boundary.
The truck driver, an essential worker who works in the food provision service, visited Hamilton, Cambridge and Tauranga with Director-General of Health Dr Ashley Bloomfield stating this afternoon that much of the contact involved in that period limited to deliveries and drop-offs.
Bloomfield says they are unsure if the driver travelled to these places during their infectious period and they are working to see if there are locations of interest.
"Auckland Regional Public Health has now completed its initial interview with the truck driver who returned a positive test result as confirmed earlier today," says a Ministry of Health spokesperson.
"This case has been linked to the existing outbreak."
"A small number of exposure events are in the process of being worked through by public health staff."
Any that are locations of interest will be listed on the Ministry of Health website.
"We anticipate the first of a handful of Auckland locations, expected to be supermarkets and dairies, to be published this evening. Where we can readily identify contacts, these exposure events will not be listed."
The MOH confirm there are four other household contacts related to this case, who are in self-isolation and are being tested.
All essential workers crossing the Auckland boundary will have to show they have had a Covid-19 test in the previous seven days, as part of surveillance testing, from tonight.
However, National's Covid-19 spokesperson Chris Bishop is calling for rapid antigen testing to be used at the Auckland boundary for essential workers.
But Bishop believes the seven-day testing option does not go far enough.
"Weekly testing for essential workers crossing the Auckland boundary is just not good enough," he says.
"Delta moves so quickly that a worker could spend six days with Covid-19 and infect potentially thousands of people in that time before they have to go and get a nasal PCR or saliva PCR test.
"The Government should be rapidly rolling out rapid antigen tests so that essential workers crossing the Auckland border can use them daily, with weekly nasal or saliva PCR tests as the backup."
Another new case, identified at Middlemore hospital on Wednesday evening, has also been interviewed, and is now in isolation at home awaiting transfer to MIQ.
"The individual is in a household where no other cases have been identified at this stage," says a MOH statement.
"All household members are in isolation and we continue to look for links to other cases."
The other five previous cases identified through exposure events at Middlemore hospital have all been linked to the outbreak on further investigation.
The MOH says more information on both these cases will be available tomorrow.
More on SunLive...