Contractors agreed for $300m solar farm sites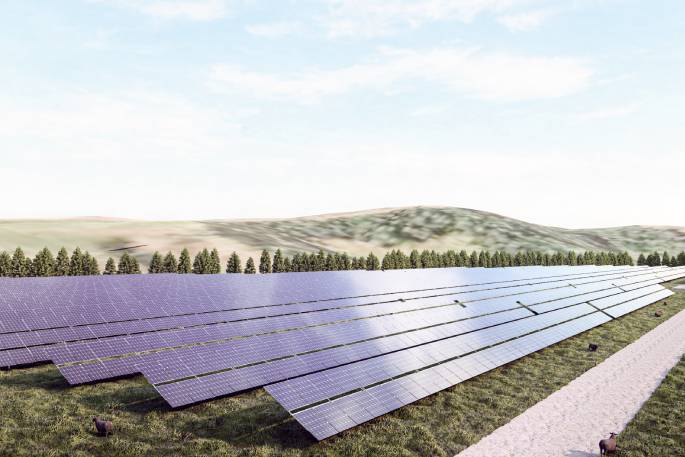 Infratec have been selected as the engineering, procurement and construction contractor for five solar power stations in the upper North Island - including two in the Bay of Plenty.
Lodestone Energy are behind the $300 million development with farms set for Whakatāne and Edgecumbe - as well as Whitianga, Dargaville and Kaitaia.
Infratec, a subsidiary of Waikato network company WEL Networks, have solar and battery development projects in Papua New Guinea, Cook Islands, Tonga and Tuvalu and Lodestone Energy managing director Gary Holden is hopeful the partnership between the two companies can also create local employment opportunities at the five sites.
"It was critically important that we make sure that building large-scale solar farms becomes a core competency within New Zealand," says Gary.
"Lodestone is at the beginning of a long-term cycle to build large volumes of solar capacity. Getting to 100 per cent renewable energy in New Zealand cannot effectively be accomplished without strong local companies stepping up to the crease.
"Infratec's many years of experience in the Pacific has positioned them well for the lead constructor role. While overseas companies will ultimately be needed, we feel it will be advantageous to lead the way with a like-minded partner with boots on the ground."
The Whakatāne site is located in the Waiotahe Valley. The 85 GWh solar farm is in one of the sunniest locations in New Zealand and will contain up to 115,000 solar panels.
The Edgecumbe site is a 52 GWh solar plant, the farm will include up to 70,000 panels and will supply electricity to 1700 residents and other nearby commercial and industrial users.
"Infratec is pleased to be a part of this important addition to New Zealand's electricity market," says Infratec chief executive Grant Smith.
"Lodestone has a market-leading strategy and we are excited to support ground-breaking initiatives like this. It will be a great addition to New Zealand's drive towards becoming 100 per cent renewable electricity by 2030".
As well as announcing Infratec as a contractor, Lodestone have also agreed a construction finance facility with Westpac Bank for the project.
"We're extremely pleased to be working with Lodestone on this important addition to New Zealand's electricity infrastructure," says Westpac acting general manager of institutional and business banking Andrew Bashford.
"Lodestone's plans are well thought through and we are excited to support ground-breaking initiatives like this.
"Lodestone's vision for large-scale solar will help diversify the range of renewable electricity sources in New Zealand, and help lead us towards a more environmentally friendly future."
The first site is set for Kaitaia, with an aim to get the plant up and running in 2022.
More on SunLive...