Taiao film launches online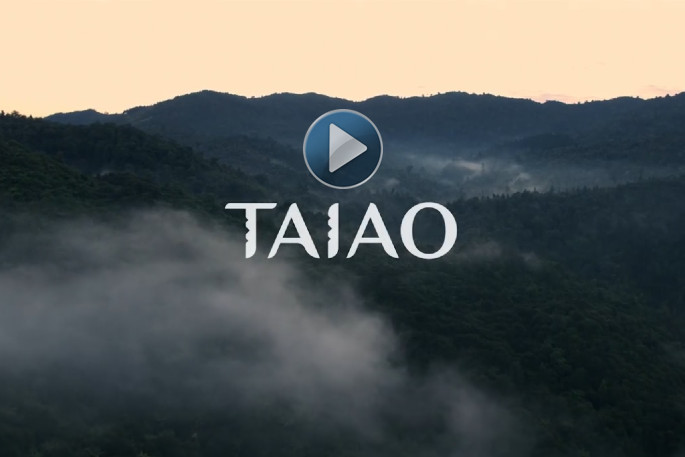 Micah Winiata's film Taiao has been launched online today by Someday Stories and features many Tauranga and Bay of Plenty locations.
Taiao was selected and commissioned through the Someday Stories Series Five, and is one of six short films that are part of a sustainability-focused web series by New Zealand's emerging filmmakers.
To view Taiao, click here:
Taiao explores how and why we use Aotearoa's natural environment the way we do, presenting a snapshot of the times we live in without spoken word. The documentary has a G rating.
Produced by Micah, a Tauranga-based filmmaker, it was co-directed by him and Andrei Talili.
Although there is no spoken word, the documentary has been released online to coincide with Māori language Week.
The catalyst for Micah's film was finding himself stuck in an urban jungle in Chicago during last year's pandemic.
"I was definitely craving to be back in nature," says Micah.
"It's a very different place there compared to New Zealand."
He was studying towards his second degree - a Bachelor in Fine Arts in Film Making, graduating in May soon after the pandemic started.
"I stayed in Chicago the whole time, returning to New Zealand as soon as the managed isolation facilities started popping up towards the end of October," he says.
"I spent that time in Christchurch. I could look outside and see all the greenery, but I could only experience it by watching nature documentaries and other non-verbal films.
"So that prompted the desire to go out into nature and capture what I thought was really special about Tauranga."
His first degree was right out of Otūmoetai College, at the NZ Broadcasting School in Christchurch.
"It was a two-year degree, and we learned all the practicalities of making film and television. At the end of that degree we get an internship to finish off our studies."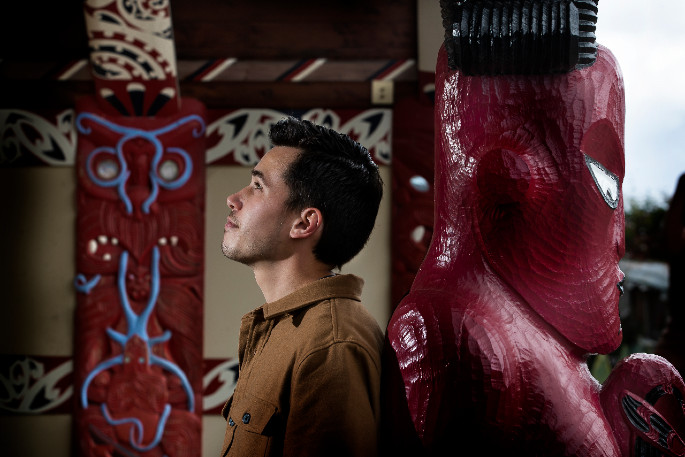 Film producer and director Micah Winiata. Photo: John Borren.
He spent his internship on a television set in Auckland, graduating with a Bachelor in Broadcasting and Communications.
"I was on Shortland Street as a third AD during 2017 and 2018, gaining experience."
Inspired by the global non-verbal films Baraka and Koyaanisqatsi, which allowed him to envision seeing New Zealand through a Māori lens, Micah says Taiao is a non-verbal documentary experience that explores how we, as a multicultural people, use New Zealand's natural environment.
"The film compares the wonders of our taiao, our nature, and the advent of man," says Micah. "Communicating the consequences of our industries and our reckoning with colonisation non-verbally allows us to glimpse a sustainable, equitable future, while acknowledging an unsustainable present."
Underscoring the tone of Taiao is a whakataukī or proverb: Whatungarongaro te tangata, toitū te whenua – as people disappear from sight, the land remains.
"When I was in managed isolation, I read one of my dad's books - a little book of proverbs. A lot of those proverbs have this key sematic wisdom which relates to making films and making art. So I could really grab onto that idea when I was making the film."
Taiao was selected and commissioned through the Someday Stories Series Five, a sustainability-focused web series by New Zealand's emerging filmmakers.
Micah had previously been a contestant in the junior 'Outlook for Someday' film challenge.
"They knew me already," he says. "I had been on their radar for the last few years. I decided to apply, and I was really appreciative of seeing their alumni or graduates from the challenge come through the emerging filmmaker series."
He already has some serious film making behind him, directing and producing his first feature Faint of Heart in 2018. He was one of the Someday Challenge 2017 winners with his documentary Te Ara Whakamua at the age of 19. The documentary also won a NZ Film Commission Film-making Achievement Award.
"For this latest film, I reconnected with some of my film alumni who I was really good friends with," says Micah. "I signed everyone on to work with them again and reconnect our friendship after four years of not seeing each other."
Taiao is being released to the public online today Wednesday September 15 via Facebook, Instagram, YouTube and Vimeo.
Please follow @kapongapictures @outlookforsomeday on social media for updates and anticipated Tauranga-based film screenings.
Taiao and the other short films in the Someday Stories Series 5 are supported by NZ On Air, Te Māngai Pāho, the New Zealand Film Commission and Film Bay of Plenty.
More on SunLive...