Fears scallop ban will put pressure on other areas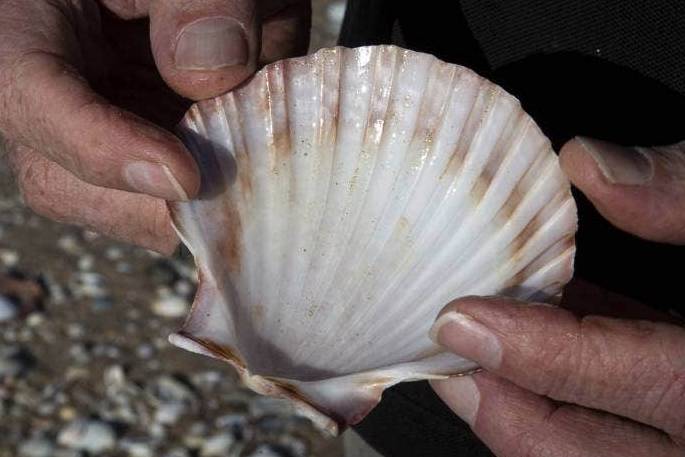 A two-year halt on commercial scallop harvesting off the Coromandel coast is a half-win for a group trying to protect kaimoana, as there are concerns it could put the squeeze on remaining scallop fisheries.
Ōpito Bay, Kūaotunu and Whitianga have been calling for a rāhui on commercial scallop harvesting since Ngāti Hei applied for the ban in March.
Their mahi/work was rewarded last week when Ocean and Fisheries minister David Parker announced the east Coromandel scallop fishery would be closed for two years from this week.
The ban will give Coromandel's moana a "much needed rest", Legasea spokesperson Sam Woolford says, but others in the Hauraki Gulf are preparing for complete carnage next season.
The east Coromandel scallop fishery closed on Saturday, September 11, after more than 2000 submissions were received.
The closure covers scallop fishing in an area extending along the east Coromandel coastline from Anarake Point to Ruahiwihiwi Point, where Ngāti Hei exercises mana moana.
"We are thrilled with the Minister's decision to ban dredging in Coromandel after months of community groups fighting for this two-year rāhui, but we are also aware our win comes at a cost," Woolford says.
Now Coromandel is out of action, Woolford says "alarm bells are already ringing" in some of the last New Zealand fisheries not under a scallop rāhui ban – areas such as Omaha, Great Barrier and Little Barrier.
"Nationally there are only two commercial scallop fisheries left open in the country. That's it.
"Tasman Bay, Marlborough Sounds and Kaipara are all closed. Bream Bay and the Hauraki Gulf is all they have.
"There has been no concurrent reduction in the commercial catch limit even though the area available to fishing is now nearly 2500 kilometres smaller due to the closure."
MPI data released to Legasea under the Official Information Act, that Stuff has seen, shows east Coromandel in the L2 area had around 888 dredging events from July 15, 2019 to December 21, 2020 – making it the most dredged area in the Hauraki Gulf.
During that same period, one side of Little Barrier Island experienced 641 dredging events while the other had 612.
If the dredging that had happened in the Coromandel were to shift into the rest of the Hauraki Gulf it would decimate that area, he said.
There's also the fear that areas not currently trawled may be targeted, Ngāti Hei kaumātua Joe Davis says.
"We are elated about the news of the two-year rāhui, surprised it happened so quickly, but we are also conscious it will bring a lot of changes for other iwi.
"It's always been front of mind that Coromandel's kaupapa would be like squeezing a balloon – that pressure would pop out somewhere."
He encourages neighbouring iwi to push for change in their own moana, as Coromandel did, until national changes are made.
"The issues in our moana are a collective concern.
"No matter how much salad dressing the Government puts on it, bottom trawling is the key issue here. We need to move away from these archaic systems."
More on SunLive...