Council discusses right of first refusal proposal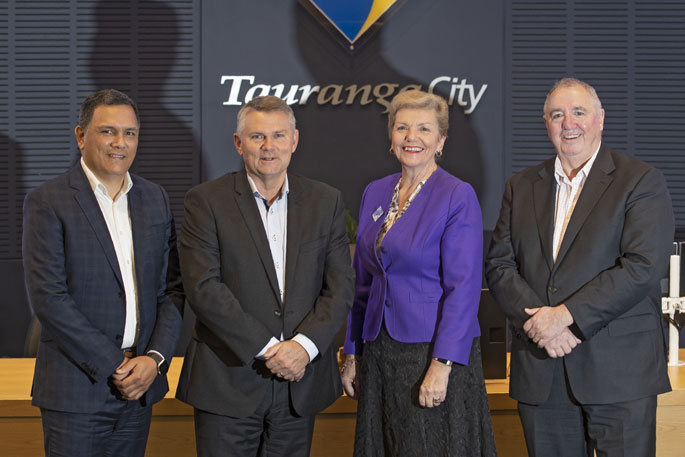 Tauranga City Council is considering submissions on the draft Property Acquisitions and Disposals Policy 2021.
At a meeting on Monday, commissioners discussed at length how a proposed right of first refusal for mana whenua would work.
The draft policy aims to provide a consistent and transparent approach to buying, selling or transferring of council property.
It was created following the review of three existing policies, which it proposes to roll into one, says a statement from Tauranga City Council today.
Commission chair Anne Tolley says the review gave council the opportunity to look at the purpose and principles of the policy.
"This includes considering how we can recognise the historical and cultural connection that mana whenua have with the land here in Tauranga Moana.
"The draft policy proposes to give mana whenua the opportunity to purchase surplus council property through a right of first refusal (RFR) at market value, before it is offered for sale through an open market process.
"This would be the first council policy of its kind in Aotearoa New Zealand, so we need to carefully assess all aspects of this proposal, and how it would work in practice."
Tolley says council needs to find balance between achieving the best return for ratepayers when they sell land and recognising the significant role that mana whenua have in building, protecting and celebrating Tauranga, its environment and its people.
During the deliberations, the commissioners considered proposed changes to the draft policy brought forward through public consultation (104 submissions received), and requested further changes to the document and the process it outlines.
The commissioners asked that staff report back to the next Council meeting on Monday, October 4, with a reviewed draft policy which:
removes atypical properties from the RFR, being properties which are difficult to assess the market value of because they are unique (no similar recent sales to compare them to), can have a variety of different uses (i.e. not constrained to one type of land use, like housing), or which could have a higher value to a sub-section of the market than to the market as a whole
shortens the timeframes for the proposed disposal process while continuing to afford mana whenua sufficient time to fully participate in the process.
All submitters, including Te Rangapū Mana Whenua o Tauranga Moana Partnership, will be given the opportunity to provide their thoughts on the proposed changes, and any feedback will be passed on to the commissioners ahead of the next Council meeting on October 4.
The council report and draft policy are available on council's website.
Minutes of the meeting will be available there by the end of the week.
More on SunLive...