Mixed response to transport investment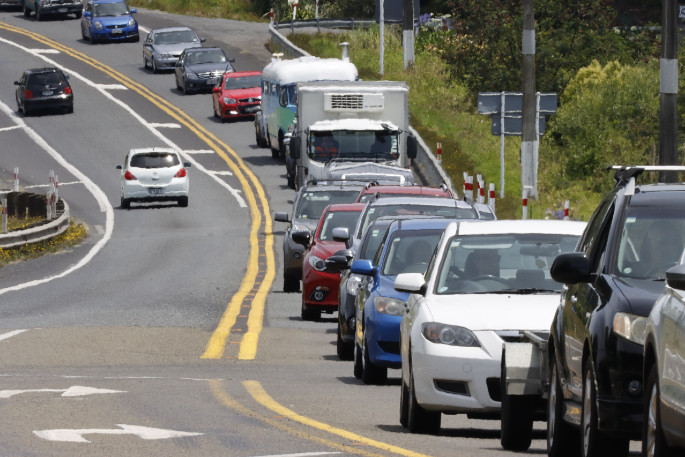 A $1.4 billion investment in the Bay of Plenty's transport system has been announced – and has prompted a mixed response from some of the region's leading figures.
Waka Kotahi NZ Transport Agency officials confirmed the amount earlier this week, with the aim to deliver a "safer, better connected and more resilient transport system capable of supporting significant regional growth".
The regional investment is part of a $24.3 billion programme planned for New Zealand's land transport system over the next three years.
The spend will include continued work along 35.8kms of State Highway 2 between Waihī and Ōmokoroa, and a further 36kms between Wainui Road and Ōpōtiki.
Other key projects will see delivery of the State Highway 30 eastern corridor (Rotorua), the improved resilience of State Highway 29 over the Kaimai Range and the continuation of the Baypark to Bayfair link to improve safety, access and pedestrian and cycling connections.
Waka Kotahi director regional relationships for Waikato and Bay of Plenty, David Speirs, says the $1.4 billion investment planned for the region over the next three years marks an increase of 111 per cent.
"This investment in our transport system will help support the Bay of Plenty to better manage growth by making it easier to move around between cities and providing a more sustainable transport system," says David.
"Improving people's safety is a top priority for Waka Kotahi and $121 million will be spent on programmes and projects in Bay of Plenty that will reduce the number of people killed or seriously injured on the region's roads."
Not everyone, however, is enthused by the announcement. Bay of Plenty MP Todd Muller has expressed his "disappointment" on behalf of the region's road users, and claims the programme barely mentions "much-needed expenditure locally".
"While it's good to see some improvements on the State Highway 2 death trap, where is the commitment to build the four lane highway to Ōmokoroa or Katikati?" asks Todd.
"All we see is a re-announcement of the earlier commitment to the first phase of the Takitimu North Link that has already lost three years due to government incompetence.
"And we have still seen no dates - just more talking and investigating the sorting of State Highway 29 and Tauriko; we desperately need an efficient connection to the Port.
"There is a lack of urgency and capacity to get anything built by central government. Tauranga seems stuck on a roundabout of reports and deliberations, creating a nightmarish scenario where progress seems to be meted out in conversation, not tar seal."
Elsewhere, the Bay of Plenty Regional Transport Committee say they are "encouraged" by the investment, but committee chairman Lyall Thurston has also admitted that encouragement is tinged with disappointment.
As a committee we wrote to the Minister of Transport earlier this year seeking urgent consideration of funding for the Ōmokoroa Interchange, and if possible the four-laning of stage two between Te Puna and Ōmokoroa," says Lyall.
He says the stage two link is one of the last major requirements for future-proofing the Tauranga network, including carbon reduction, and the safe efficient movement of freight and people.
More on SunLive...