Mayor calls for calm as Three Waters storm brews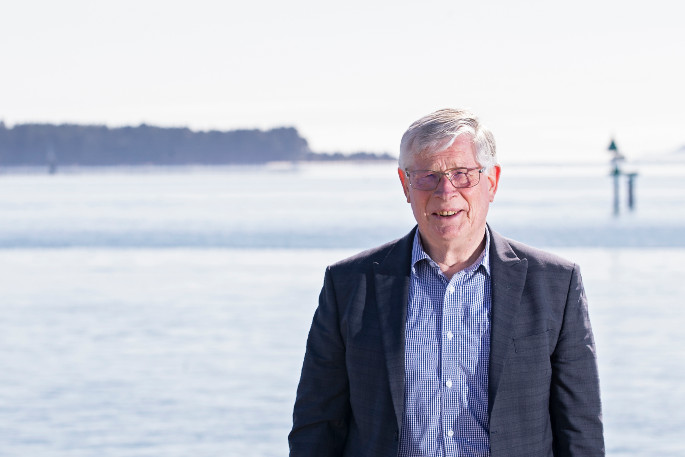 Western Bay of Plenty Mayor Gary Webber has called for patience from residents as a storm brews regarding Three Waters Reform in Tauranga and the surrounding region.
Webber's plea comes as various ratepayer groups in the Western Bay and Tauranga communities call for more transparency, with some even suggesting a referendum is necessary to make the decision.
The Government is currently asking for feedback from Councils regarding plans to transfer management of New Zealand's three water services - drinking water, wastewater and stormwater - from the 67 local councils to four regional entities.
Western Bay of Plenty District Council and Tauranga City Council would fall into the newly formed Central North Island entity with councils from Waikato, Bay of Plenty, Taranaki and parts of Manawatū-Whanganui joining them.
Some ratepayer groups have shared disappointment with the plans, suggesting major rates-funded assets and infrastructure risk being lost to central Government.
Keith Hay, secretary for the Waihī Beach Residents and Ratepayers Association, is displeased at what he believes is a lack of consultation from WBOPDC.
"It is extremely disappointing that Council refuses to consult with their ratepayers as most other councils are doing," he says.
"They don't have a mandate from ratepayers to make any decisions on Three Waters without consultation."
Two prominent Tauranga ratepayer groups have also penned letters to Tauranga City Council expressing their displeasure at the proposals and perceived lack of consultation.
Both the Papamoa Residents and Ratepayers Association and the Mount Maunganui Residents, Ratepayers and Retailers Association call on a referendum regarding any Three Waters reform in Tauranga City Council areas. That mindset is also backed by the Tauranga Ratepayers' Alliance.
In the Western Bay, Mayor Webber has taken to the Council's Facebook page to address concerns. He highlights the fact that, at present, participation remains voluntary and that WBOPDC are not yet in a position where a decision has to be made.
"Right now we are not being asked to decide to opt in or out of the reform," says Webber.
"Like all councils, we've been given an eight-week window to study the Government's proposal, understand the likely effect it would have on us and provide feedback to the Government by October 1."
He says WBOPDC's concerns and questions over the reforms vary, including undertaking an analysis of Council information to assess the impacts of Three Waters and comparing the reform scenario to that in which Council continues to deliver water services.
"This analysis covers several areas including service levels, finance and funding, workforce and capability, and social, community and economic well-being," he says.
Webber says he understands why the community has a vested interest in how the area's Three Waters services are delivered.
However, with the Government still waiting for feedback, not an opt-in, from councils, it is not yet the appropriate time for extensive community consultation.
"Many of the details of the programme are still unclear, including whether participation remains voluntary," he says.
"Which is why it is too early to ask you what you think.
"Remember, the reform programme is led by the Government, not by councils. We're still receiving information on the reform proposals because we still have questions about it. Fortunately, we have not yet been asked to make any final decision.
"So before we can have a community conversation, we need to understand the final proposal, what opportunities, risks and trade-offs it presents, and what decision councils are being asked to make."
He says that further information from the Government is expected after councils have given their feedback, sometime after October 1.
At this point, he believes a clearer picture of what Three Waters reform will entail for the Western Bay region will be apparent, allowing for feedback from the community.
"While there is still uncertainty about the final outcome I can assure you that our communities will be a part of the conversation when the time is right," says Webber.
More on SunLive...