Severe gales, heavy snow and rain forecast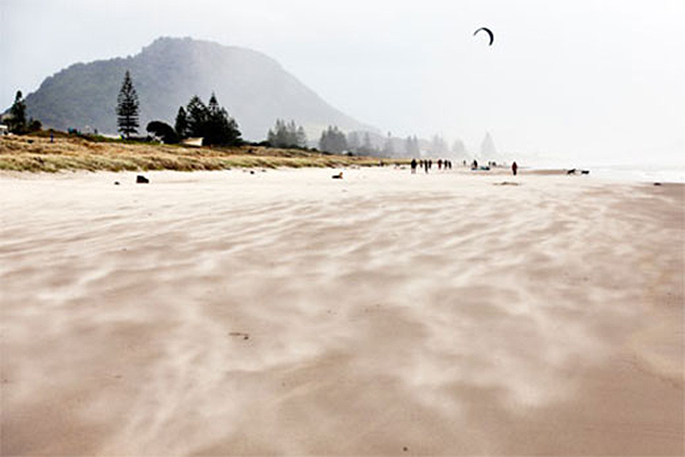 A smorgasbord of weather is being forecast for New Zealand in the coming days.
WeatherWatch.co.nz says more severe weather is on the way as spring westerly gales surge up and over NZ, bringing more heavy rain and snow with them too.
Heavy rain and strong winds are being predicted for the Bay of Plenty, while snow is on the cards for the more southern areas.
"Friday has the next round of severe gales with gusts of 140 to 160km/h on the tops of the ranges in the lower North Island and upper South Island and gusts between 100 and 140km/h lower down to sea level," says a spokesperson for the weather organisation.
"On Sunday another surge of severe gales push through the South Island and then on Monday moves in to parts of the North Island.
"Friday looks to have the most intense winds while Monday's gales look less intense, although still severe in places."
Rain and snow are being forecast to be heaviest on the West Coast and through the Southern Alps and heavy falls (rain and snow) may impact some alpine and West Coast highways.
Meanwhile, temperatures are springing up and down around the country.
"Today parts of Southland and Canterbury that had snow falling to quite low levels yesterday have daytime highs of +14 to +18C today. Classic spring!
"The next surge of colder air comes in on Friday for the South Island with a 24 hour delay into Saturday for the North Island."
See below for more details about what region can expect what in the coming days:
• Strong westerly to northwesterly winds impact the western lower South Island on Thursday to produce heavy rain and possibly damaging winds across Fiordland, the West Coast and through the Southern Alps, with those strong winds blowing through the east of both islands too.

• Rain and strong winds will lift northwards today to peak in Central New Zealand on Friday and remain there on Saturday while decreasing in intensity.

• Most impacted by rain will be the West Coast of the South Island with an additional 100-150 mm of rainfall and 50-80 cm of snowfall from Thursday to Saturday. Also, portions of the North Island around Central Plateau expect 50 mm of rainfall or 5 cm of snowfall.

• Another cold front will approach the South Island Sunday to produce another round of heavy rain and strong winds across western and southern portions of the South Island.

• Localised stormy conditions will expand northwards to the North Island through early next week.

• Total rainfall of a further 150 mm to locally 200 mm is expected on the West Coast and in Fiordland as well as 50-70 mm across portions of the North Island where facing westerly to northwesterly winds, including Bay of Plenty, Taranaki and Wellington.

• With regards to winds, potentially damaging westerly or northwesterly gusts of 120-140 km/h will occur across Central New Zealand (upper SI / lower NI) from Thursday to Friday with gusts of 140 to 160km/h on the tops of the Central NZ ranges on Friday.

• The next windy period will begin across the South Island on Sunday with 120-140km/h northwesterly gusts before moving northward into the North Island Monday and weakening a little.

• Temperatures will spring up and down significantly for the coming several days.

• In particular, the North Island and the upper South Island will experience a fairly cold night on Saturday.
More on SunLive...