Live: Covid case numbers continue to drop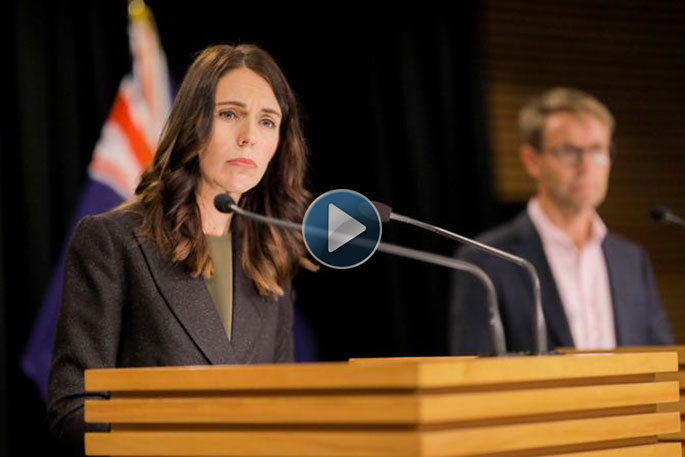 There are 13 new community cases of Covid-19 today all of these are in Auckland.
Prime Minister Jacinda Ardern and Director-General of Health Dr Ashley Bloomfield are providing an update on the current outbreak.
There are 868 cases in this outbreak and 264 of those cases have recovered.
There a 31 people in hospital with Covid and five of those are in ICU or a high dependency unit, three of those people are on a ventilator.
Yesterday there were 17,684 tests carried out.
Dr Bloomfield says testing is fundamental for giving confidence that the outbreak is getting under control.
Of the 15 new cases announced yesterday six were infectious in the community and nine were in isolation during their infectious period.
There are also 2 new cases today in managed isolation.
Jacinda Ardern says we are making solid progress in stamping out the virus, but people need to continue doing three things.
Get tested if you have symptoms or are a contact of a case, follow the alert levels rules and get vaccinated.
"If we give delta an inch it will take a mile," says Ardern.
Ardern says officials have been working to procure more doses of the Covid-19 vaccine to continue the high vaccination rates.
A supply of 250,000 Pfizer vaccines has been bought from Spain and will arrive in New Zealand tomorrow, says Ardern.
She says this supply and another consignment, that she will be able to provide more details about in the coming week, will enable New Zealand to continue significant vaccination numbers ahead of a scheduled supply arriving in October.
Our current vaccination rates are more per capita than the United Kingdom, Canada and Australia when they were in their peak, says Ardern.
Current vaccination rates are 89 per cent of those over 65 have had at least one dose, 77 per cent of those over 40 have had at least one does and 64 per cent of those 12 and older have had at least one dose, she says.
Alert level restrictions are hard work and we want to avoid this in future, which is why we want everyone to be vaccinated, says Ardern.
"If everyone who can be vaccinated is vaccinated, you are potentially saving the life of someone who can't be."
In 2020 New Zealand's Covid response led the world and in 2021 I want New Zealand to lead the world in vaccinations, says Ardern.
EARLIER: Prime Minister Jacinda Ardern and Director-General of Health Dr Ashley Bloomfield will provide an update on the current Covid-19 outbreak.
The pair are expected to be live from 1pm in Wellington.
What we know to date:
On Wednesday, 15 new community cases, all in Auckland, were announced.
Director-General of Health Dr Ashley Bloomfield says 218 people have recovered from the virus, bringing the total number of Covid cases to 855 people in this cluster.
During yesterday's live media update, Ashley reported that thirty-seven people were in hospital with Covid-19 today.
All are in Auckland hospitals. Six are in ICU or high dependency units.
He says of those in ICU, four people are being ventilated.
"Our thoughts are with those people and their whanau, especially in Auckland where whanau are not able to visit."
More on SunLive...