Transport funding welcomed by Tauranga Council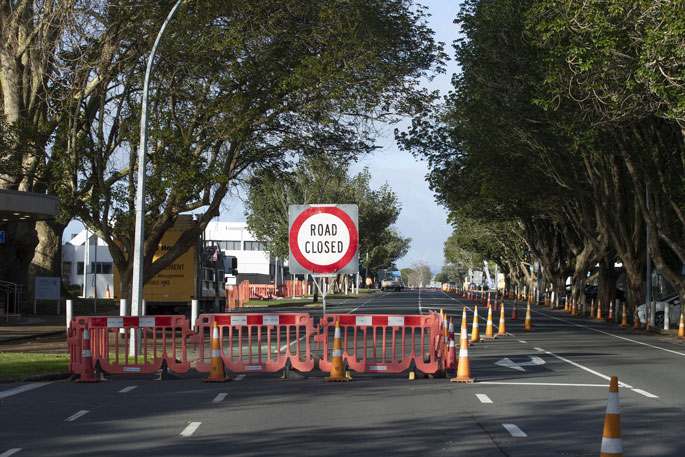 Tauranga City Council is welcoming a $1.4 billion investment in the Bay of Plenty transport system.
The investment in the Bay of Plenty is part of a $24.3 billion programme of investment planned for New Zealand's land transport system over the next three years led by Waka Kotahi NZ Transport Agency.
In a statement released this week, council says there will be considerable investment in council projects which will contribute to improving the way people move around the city.
"Ensuring that Tauranga is a well-connected city, easy to move around in and with a range of sustainable transport choices is one of the key objectives of council's Long-Term Plan," says Commission Chair Anne Tolley.
"Tuesday's announcement is a welcome step forward in helping to achieve this."
Tolley says council's partnership with Waka Kotahi is key to advancing the city's transport infrastructure.
"Many of the transport issues we face in the city on a daily basis can only be addressed by Waka Kotahi so this partnership is important to achieve our objectives.
"It's also very positive to see the additional investment signalled by Waka Kotahi for public transport and walking and cycling activities.
"This will allow us to install up to 300 new bus shelters across the city and make other improvements to bus stop infrastructure."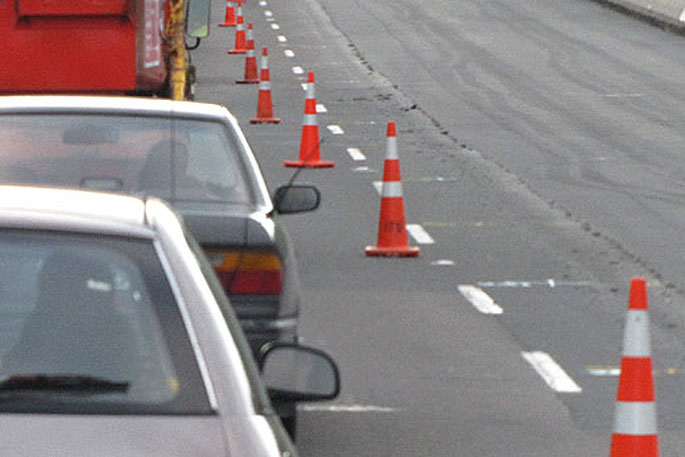 Funding is due to go towards roading maintenance. File photo.
Waka Kotahi has approved the following funding for Tauranga City Council activities in the 2021-24 National Land Transport Programme (NLTP):
$65,173,000 for local roads maintenance
$2,472,000 for road safety promotion
$23,257,000 for local roads improvements
$11,185,000 for public transport infrastructure
$13,392,000 for implementing Road to Zero national road safety strategy
$16,578,000 for walking and cycling improvements.
Tauranga Coucnil infrastructure general manager Nic Johansson says this is a solid commitment to work together with Waka Kotahi and the Bay of Plenty Regional Council to deliver the Long-Term Plan for the city.
"Waka Kotahi prioritises the NLTP nationally, so we were competing against other centres for the available funding. We worked together with Waka Kotahi and our SmartGrowth partners to develop a jointly agreed and prioritised programme of transport activities to support the sustainable growth and development of the city. This work is reflected in the Urban Form and Transport Initiative and the Western Bay of Plenty Transport System Plan, under the SmartGrowth partnership.
"We will now be working with Waka Kotahi to confirm the full extent of these decisions, including those in relation to the state highway network, but it does mean we can work towards the next steps for a well-planned city with a variety of successful and thriving compact centres, resilient infrastructure, and community amenities."
Waka Kotahi has signalled funding towards key business cases to support growth and improve access and safety. These include projects that will identify ways to change how people in Tauranga's eastern and western suburbs travel to and from the city's central business district.
The Hewletts Road sub-area (SH2) and Tauriko West Connections (SH29/SH29A) business cases will provide for more reliable access to the Port of Tauranga and support future growth in this area.
The second stage of the Futureproofing Cameron Road project is also signalled for investment as it supports the urban development planned for Te Papa and will build on the first stage of improvement now in construction.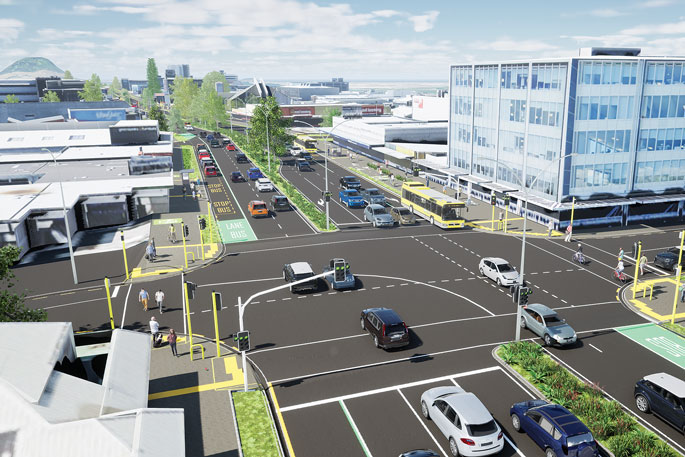 An artist's impression of Cameron Road. Image: Tauranga City Council.
Council will work with Waka Kotahi to address safety through Tauriko village and at the Cambridge Road intersection, providing access to the new Tauriko West development and Tauriko Business Estate.
Waka Kotahi will lead an investigation into how to reallocate the SH29A corridor to cater for all travel options, with intersection improvements at Barkes Corner and the Takitimu Drive roundabout to support public transport journeys from Tauriko to the central business district.
There is also significant investment planned in Tauranga's network of primary cycleways to support growth in the region and provide better travel choice.
Tolley says council is delighted about the inclusion of these important projects in the NLTP.
"We recognise we are an integral part of the wider Bay of Plenty region and upper North Island. Tauranga is a well-connected city, having a key role in making a significant contribution to the social, economic, cultural and environmental wellbeing of the region."
More on SunLive...