Rugby final on as team sport adjusts to level 2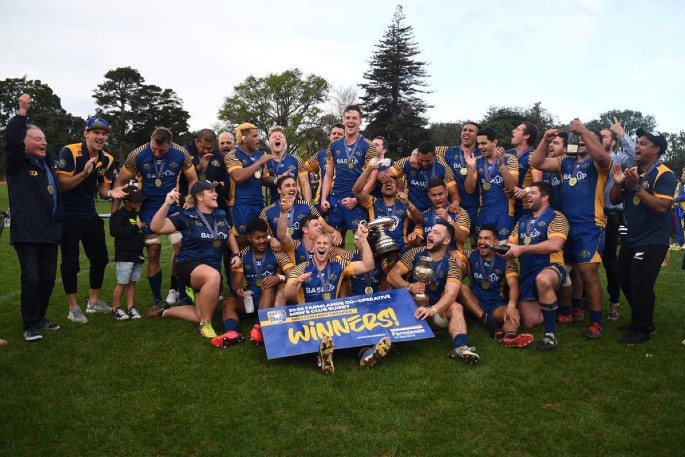 Sport in the Bay of Plenty is set for a comeback after the recent Alert Level 4 lockdown, with a big rugby match the leading light among upcoming fixtures.
All of New Zealand, excluding Auckland, dropped to Alert Level 2 at 11.59pm on Tuesday, allowing for outdoor gatherings of up to 100 people.
At Alert Level 2, team sports events can continue, but are limited to 50 people at indoor venues and 100 people at outdoor venues.
Professional leagues can go ahead at Alert Level 2 because they take place in controlled workplaces.
New Zealand Rugby has therefore confirmed the Bunnings Warehouse NPC, FPC and Heartland Championship, outside of Auckland, will also recommence from Friday, September 17. A revised draw is expected in the coming days so the Steamers and Volcanix will soon be back in action.
The shift has also put local team sports back on the menu, with the previously postponed Baywide Premier Men's rugby final, at long last, set to take place.
Tauranga Sports will now face Whakarewarewa on Saturday, September 18, pending on return to play protocols being met.
The remaining semi-finals and finals matches of the Secondary School Girls and Central Bay Junior Rugby competitions can now also start to re-assemble and train.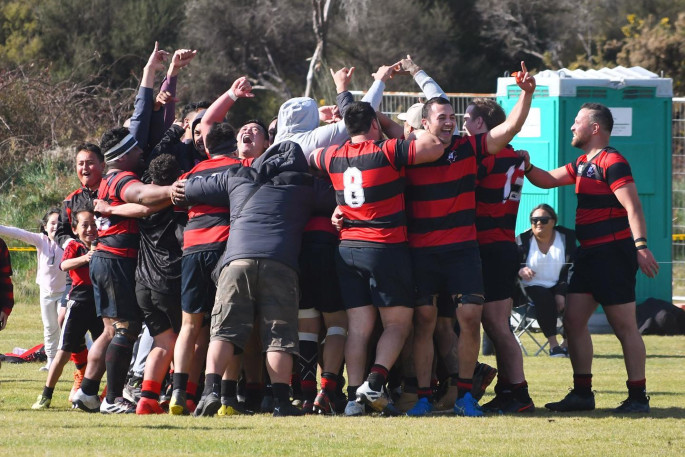 Whakarewarewa are looking to win the Baywide Premier Men's competition. Photo: BOP Rugby/Supplied.
NZR have mandated a number of Alert Level 2 training protocols, with the delay of a week necessary to allow players to train and get up to speed before competitive play.
A list of guidelines and protocols to keep teams and players compliant and safe is available on the Bay of Plenty Rugby Union website.
Football is set to get back underway from September 18, although Tauranga City's first-team and under-23s are likely to remain the most impacted as most of their opponents in the NRFL system are based in Auckland.
Northern Region Football announced at the start of the month that any preventative announcement regarding Auckland's alert level on September 13 would result in the cancellation of the remainder of the season, with current standings forming the basis of winners, promotion and relegations.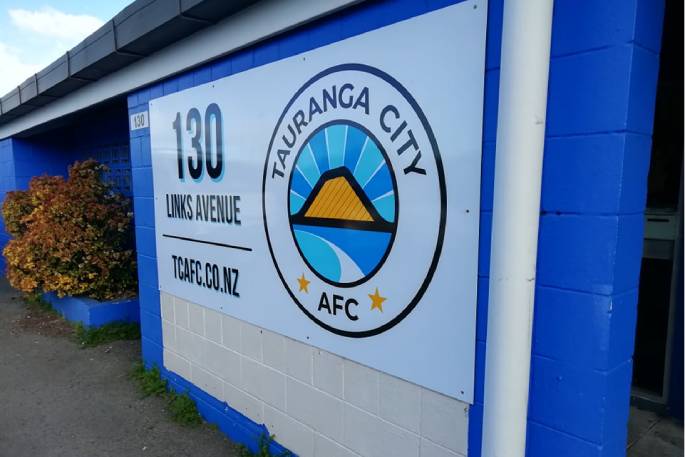 Tauranga City's first-team may have played their final game of the season, with Auckland currently still at Alert Level 4. Photo: Mathew Nash/SunLive.
As for the Bay of Plenty, WaiBOP have confirmed that Junior Football's Saturday leagues are now considered completed.
Senior fixtures, including the WaiBOP Premiership, Championship, W-League and Bay league's are to be scheduled over three weekends; September 18-19, September 25-26 and October 2-3.
Further details are available on the WaiBOP website.
Tauranga Netball Centre stated in a Facebook post last night that they are currently assessing what the new level 2 restrictions - informed by the Delta variant - will mean for a return to the courts.
Once information is available, it will be sent out, the post states.
More on SunLive...