Woman suffered multiple assaults before death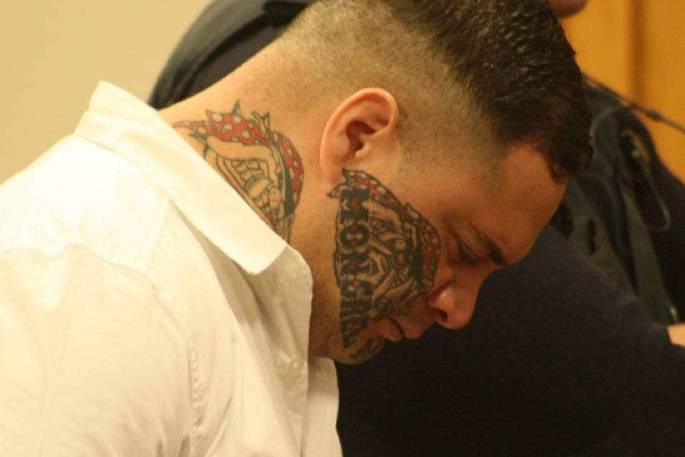 Warning: contains descriptions of graphic violence
Details of the horrific domestic violence suffered by Samantha Shaylani Reid in the lead up to her murder can now be revealed after her partner, Darkie Thomas Cable, pleaded guilty to her murder.
Cable was due to stand trial for the killing at the start of August, but on what was meant to be the first day of a two-week trial instead opted to plead guilty to the murder, committed in Taupō on January 25 last year.
Cable also entered guilty pleas to two charges of intending to cause grievous bodily harm and injuring Reid.
Stuff can now reveal details of the violence Cable unleashed against his partner of 13 years, and the mother of his two children, after obtaining the police summary of facts.
The first charges relate to an incident that took place on Boxing Day 2019 at Reid's parents' Maketu address, which began when Cable started arguing with Reid "over trivial matters".
The summary notes Cable dragged Reid outside by her hair before assaulting her in front of their family and friends.
"The assault began with the defendant punching the victim in the face with a closed fist. The punch was delivered with such force it caused the victim to stagger backwards and fall to the ground."
Reid was subsequently dragged up by her hair before being punched in the face another three times, with Cable threatening witnesses who tried to intervene.
"Stand there and watch," he told the witnesses.
"I'll take all you bitches on, I don't care."
Further punches and kicks followed before a neighbour confronted Cable, allowing Reid to escape to a relative's property.
"The defendant re-joined the Boxing Day celebrations, however, the victim's absence did not go unnoticed by him."
Cable then went to search for Reid, before she returned to the property, with Cable later returning to find her being comforted by a cousin.
He said "f... you bitch" before launching into another assault, with a punch "delivered with such ferocity it sent the victim's head through the wall cladding causing the wall boards to splinter".
Further punches and kicks followed before the police, who had been called by Reid's cousin, arrived.
"When requested by police to come outside the defendant declined, opting rather to jump out a bedroom window."
With the police looking for Cable, and with him no longer welcome at Reid's parents, he moved to a Taupō address with Reid and their children.
It was at that property on January 25 last year that Cable "became enraged with the victim over a minor issue".
That resulted in further assaults, with Reid's screams heard by their children.
"The 11-year-old described his father possibly using a wooden post to hit his mother," the summary said.
Cable then left an unconscious Reid to ask relatives living nearby to provide aid, instructing them and his children "to tell emergency services personnel that he wasn't there and that the victim fell off the deck".
Cable then hid until later telling paramedics Reid "had been drinking quite a bit lately and taking Marijuana".
Reid was airlifted to Waikato Hospital and placed on life support.
"Due to the non-survivable nature of her injuries her life support was turned off and the victim died on January 26, 2020."
On the day she died Cable spoke to police, telling them he was not present at the time as had travelled to "attend to his cannabis plants".
He declined to comment on the Boxing Day assaults.
Cable, who has previously appeared before the court, is set to be sentenced at the High Court in Hamilton on November 19.
More on SunLive...