Creative Communities Scheme funding now available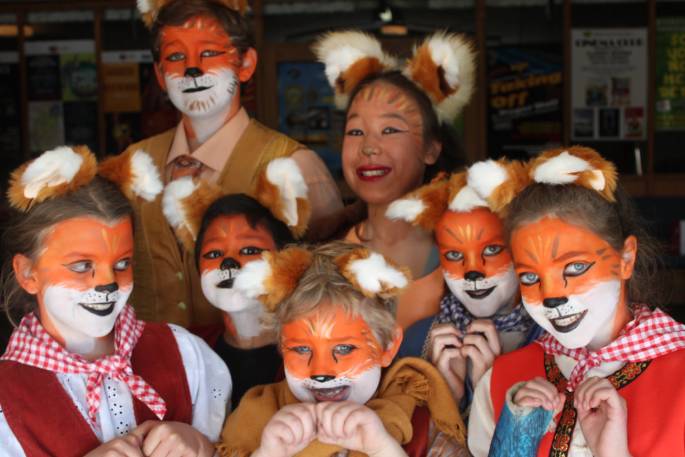 Painting, pottery and pantomime are just some of the popular arts projects people in the Hauraki district have taken part in recently thanks to Creative Communities funding.
Applications are now open for the Creative Communities Scheme funding for arts initiatives that engage, entertain or educate and Hauraki District Mayor Toby Adams is encouraging the arts community to think big.
"We have such creative people in Hauraki and the arts events and projects here are a brilliant way to bring people together," he says.
"Although we can't see our friends and whanau right now, when we can, taking part in a workshop, watching a show or visiting an exhibition are great ways to reconnect. So, I encourage individuals and arts organisations to design an exciting, inspiring project they want to share with the community and apply for funding to make it happen."
Even though lockdowns are creating uncertain times, projects have twelve months to take place and extensions are available if needed.
Funding for previous projects has ranged from $200 to over $4000 so whether it's a big amount or a little bit that gets the project over the line, CCS funding can help.
Hauraki District Council administers the funding on behalf of the national Creative Communities Scheme and a panel of representatives from across the district assess and select the successful applications.
Who can apply? Applications are open to people and groups of all ages who can provide creative opportunities for the community, engage young people, and promote the diverse arts and cultural traditions in the district.
How to apply: Find out more and download an application from Hauraki District Council's website https://www.hauraki-dc.govt.nz/our-council/funding/creative-communities-scheme/. Projects must take place between 1 October 2021 and 30 September 2022.
"In these uncertain times, uplifting the community spirit is really important. That's what the arts do – they celebrate and energise a community and we're glad to support that."
More on SunLive...