Cash boost to protect Coromandel kiwi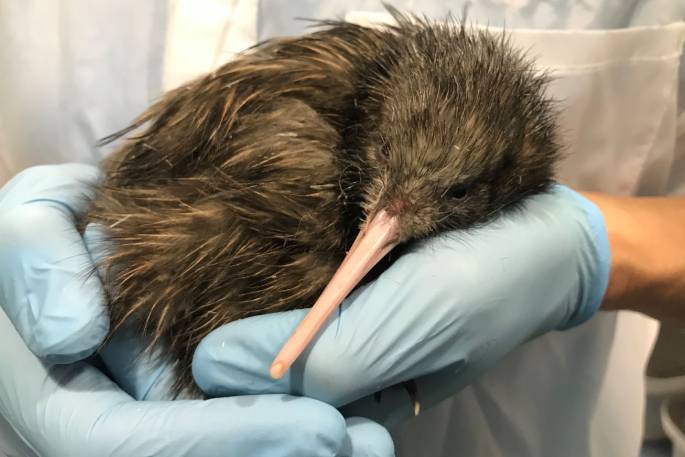 Six Coromandel kiwi care groups have received more than $1 million to increase the rate of kiwi recovery and expand their area of protection by 10,000 hectares over the next fours years.
The $1,041,320 injection was one of 11 Jobs for Nature projects funded by national charity, Kiwis for kiwi.
While brown kiwi populations as a whole are steadily declining by about 2-3 per cent each year, the rarest kiwi in Coromandel is on the rise.
For that reason, Predator Free Hauraki Coromandel Community Trust chairwoman Jude Hooson says the funding will enable the six groups to continue their hard work in predator protection as the kiwi moves into new territory.
"The Coromandel Brown Kiwi is the rarest of the Northern kiwi taxon, but through the great work that our community conservation groups have been doing Coromandel is actually one of –if not the only – place where the kiwi population is growing."
The last population study five years ago showed an average 4.8 per cent increase of Coromandel Brown Kiwi year on year.
From conservationists, she is hearing that number is now much higher with more than 1,000 breeding pairs in the wild.
"In some areas of the Coromandel the populations are at such high levels that the kiwi are expanding their territory, so we want to keep those numbers up and make sure where they are moving we are protecting."
With 29,000 hectares of land already protected, the funding will go towards increasing that towards 39,000 hectares over four years.
It will also cater to conservation training for staff, communities and iwi in predator control as well as improving trap sufficiency.
Hooson would also like to increase the regional survey from every five years to annually, for more accurate numbers around population growth.
More on SunLive...