Proposal for city council representation model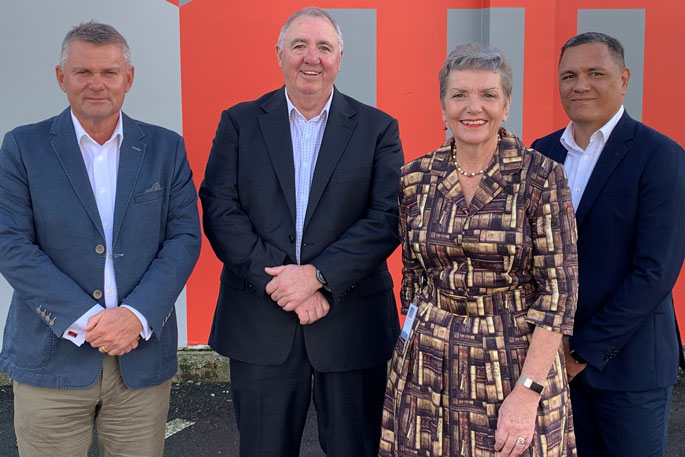 Commissioners met on Monday to discuss the city's future representation arrangements, as part of its representation review in preparation for the 2022 local election.
It was determined the initial proposal will be for Tauranga residents to elect nine councillors – eight from eight general wards and one from a Māori ward – plus a mayor.
Commission Chair Anne Tolley says the community feedback received through the recent representation review survey formed a key part of the commissioners' consideration.
"We have carefully thought through all of the options presented to us. The option we are proposing ensures that the distinct geographical communities in Tauranga will be represented at the Council table. It also ensures the population that each councillor represents is spread quite evenly across the eight general wards."
The proposed eight general wards are: Mauao/Mount Maunganui, Arataki, Pāpāmoa, Welcome Bay, Matua, Bethlehem, Tauriko and Te Papa (which runs from Greerton through the city centre to the harbour bridge).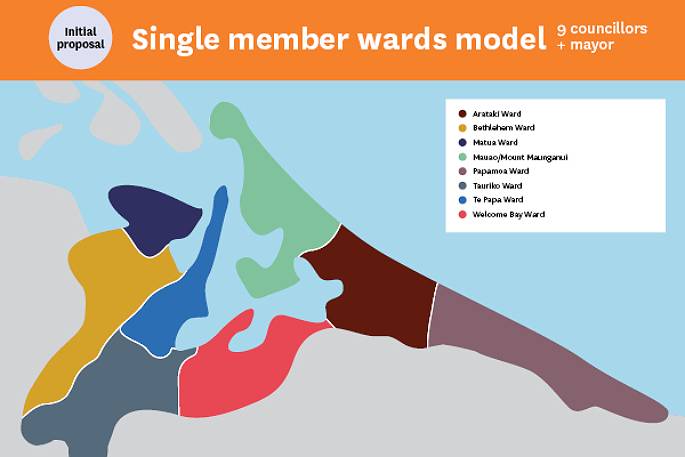 Image: Tauranga City Council.
"This proposal is seen as more equitable in that everyone gets to vote for one councillor and the mayor," says Tolley.
"We believe the proposal will provide fair and effective representation for all of Tauranga's residents. However, it is up to the community now to tell us if they agree."
The initial proposal will be open for formal submissions from Friday, 3 September, until 5pm on Monday, 4 October, 2021.
Submitters can also request to speak to their submissions at a Council meeting, scheduled for Monday, 18 October, 2021.
"It is important that people have their say on how they are represented on Council," says Tolley.
"We look forward to the formal submission process, so we can ensure we achieve the best outcome for our community."
For more information and to make a submission (from 3 September 2021), visit www.tauranga.govt.nz/representation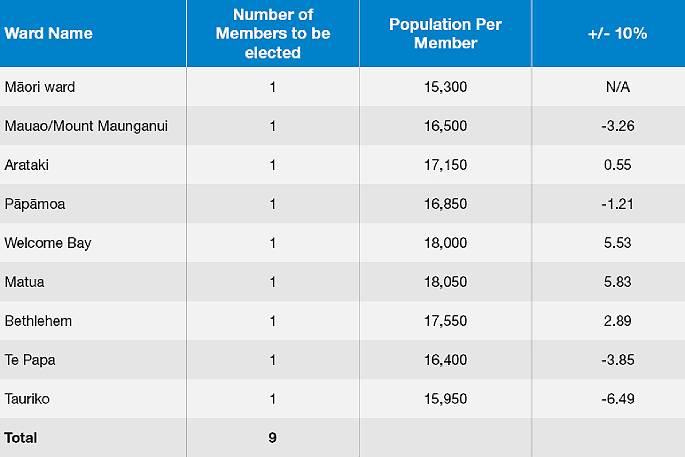 Image: Tauranga City Council.
More on SunLive...