Prison officers can't avoid breaking their bubbles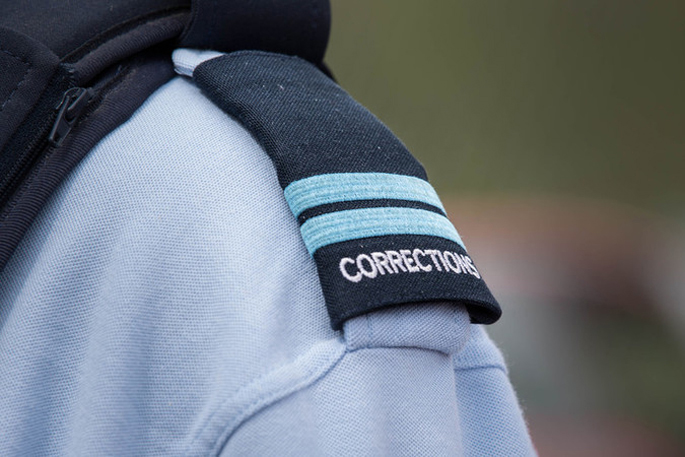 Prison officers try their best to stay within bubbles, but "there is some contamination" which is unavoidable, says the president of the Corrections Association.
A Corrections officer at Spring Hill Prison in Waikato has tested positive for Covid-19, and less than a third of the inmates in the same unit have received their first dose of the vaccine.
Corrections Association president Alan Whitley told Checkpoint it's not the first time Covid-19 has been in a prison - a prisoner at Auckland Women's prison had Covid-19 in the last outbreak.
But he says the situation is "concerning".
He says depending on officer absences and movements within the prison, "sometimes there is some contamination between the units or people working in one unit and then into another unit".
All prisons are too short-staffed to operate completely separate bubbles, he says.
A Tūrangi woman told Checkpoint she wrote to the prime minister and the Minister for Corrections Kelvin Davis a week ago raising concerns about inmates being transferred between prisons during level 4 lockdown.
Whitley says prisoner escorts have taken place under alert level 4.
"I know some prisoner escorts took place under alert level 4 to free up some beds. Some of those beds that were freed up were at Spring Hill so that they could take remand prisoners that came in and also manage the isolation units and quarantine units if they needed to do so.
"I'm not aware of any prisoners moving out of Spring Hill at this point in time, but there could be other movements taking place around the country if we're having bed shortages."
When prisoners are transferred to a new prison they are put in an isolation unit for 14 days, Whitley says.
He's confident this is still taking place.
The prison's director, Scott Walker, says the staff member who tested positive for Covid-19 last night lives in Auckland, is fully vaccinated and has not had any symptoms.
"We took immediate action on Monday night to identify and contact 23 staff who had contact with the person while they were at work," Walker says.
"All have been advised to isolate and get tested in line with advice from the public health unit. These staff will not come back to work until they have returned negative tests and been cleared by the Public Health team."
Corrections says of the 427 staff at Spring Hill Prison, 406 have received their first dose of the Covid-19 vaccine, and 288 are fully vaccinated.
The staff member worked at the prison on Saturday, and that evening they were linked to a recent location of interest.
"They immediately self-isolated and were tested on Sunday. That test returned a positive result on Monday evening."
Walker says 123 inmates in the unit where the staff member worked have been segregated for medical oversight and will be tested for Covid-19.
Whitley says life will be a lot different for those prisoners than it was before the officer tested positive.
"They are going to be let out in smaller groups - I know Corrections is seeking information from the DHB given it's a stable population, they haven't had any movements in and out of that unit - of what size of a grouping can they get out, all of that's going to be determined in the next day or so."
Of the men in the unit, Corrections says 46 have received their first dose of the Covid-19 vaccine.
"The unit is now operating as a quarantine unit which means all staff are wearing enhanced PPE, including masks, gloves, gowns and goggles when interacting with prisoners.
"Prisoners have also been instructed to wear PPE."
Whitley believes prisoners have been asked just to wear a mask.
Since the country moved to alert level 4, prisoners wear masks any time they are outside of their cells.
Walker says some recently released men are being contacted.
"A small number of men that were in the unit and have been released are being contacted and advised to isolate and get tested and will be followed up by the public health unit."
Spring Hill Prison can accommodate around 1200 inmates, and Corrections say 404 prisoners there have received their first dose of the vaccine, while 45 prisoners have been fully vaccinated.
The vaccine roll-out to prisoners was paused in June, after the Ministry of Health decided to slow the roll-out of the vaccine to certain groups to manage dwindling stocks. It resumed in late July.
Corrections Minister Kelvin Davis declined to be interviewed by Checkpoint but in a statement says he thanks the infected staff member for their vigilance in getting tested.
He says Corrections has been planning for this possibility for some time and he had full confidence that their thorough plans will limit any spread of the virus within the prison.
More on SunLive...