Weather watch upgraded to warning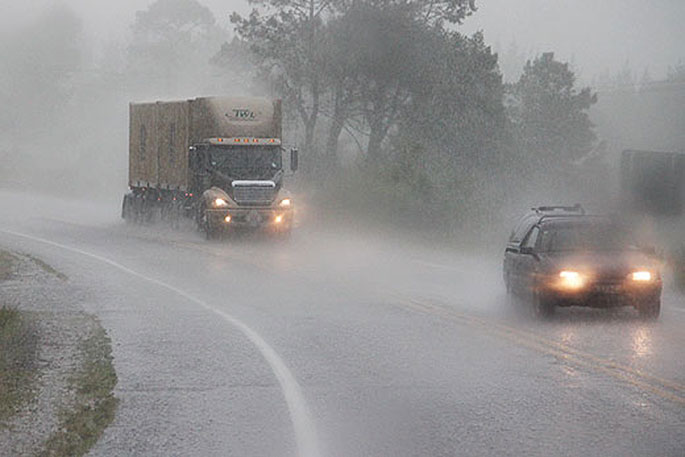 A severe weather watch issued for the Coromandel and Auckland area is now being upgraded to a warning.
On Monday, the MetService issued a watch for heavy rain for both regions.
Overnight, many people in Auckland woke to the homes being flooded as the heavy rain hit.
Fire and Emergency has had more than 150 calls for help between 9.30pm yesterday and 4am today from across Auckland and the North Shore.
Most were because of flooding into homes, with some cases of people stuck in vehicles.
This morning, the MetService upgraded its watch to a warning.
"A band of heavy rain associated with a low-pressure system to the west of Auckland is forecast to affect Coromandel Peninsula and Auckland including the Great Barrier Island today and a Heavy Rain Warning is now in force for these areas.
"The low should move northwards to lie west of Northland by this (Tuesday)afternoon and gradually weaken.
"People are advised to keep up to date with the latest forecasts in case any changes are made."
HEAVY RAIN WARNING - ORANGE
Heavy rain may cause streams and rivers to rise rapidly. Surface flooding and slips are also possible and driving conditions may be hazardous.
Area: Auckland, Great Barrier Island and Coromandel Peninsula
Valid: 10 hours from 6am to 4pm Tuesday
Forecast: Periods of rain. Expect 60 to 90mm to accumulate in addition to rain which has already fallen. Peak intensities of 15 to 25mm per hour, especially in possible thunderstorms.
Change note: Watch upgraded to Orange Warning.
More on SunLive...