WBOP essential services continue in Alert Level 3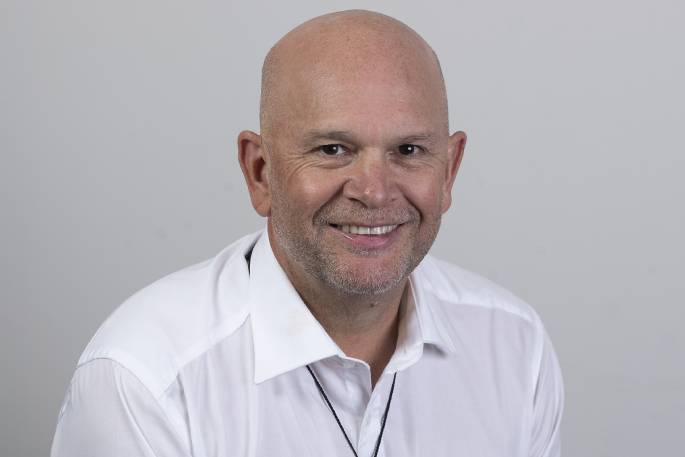 Western Bay of Plenty District Council has started preparing for a shift to Alert Level 3 from 11.59pm tonight.
CEO John Holyoake says Council staff won't be rushing to reopen facilities, but as the country moves down Alert Levels the risks to the Council team and restrictions on providing services ease.
"So, there are a few more services we can safely get to in Alert Level 3, while continuing to keep our staff and our communities safe."
Here's what you need to know about Council services in Alert Level 3
· Full kerbside collections can take place collections - red lid bin, yellow lid bin, green food scraps bin and glass crate.
· Recycling centres will reopen from Tuesday 7 September with some restrictions.
· Essential services - building control officers, animal services, compliance officers, development engineering (site inspections), utilities staff, key contractors, reserves officers and meter readers will work in the community under safety plans.
· Small gatherings of up to 10 people at cemeteries will be permitted to farewell loved ones.
· Council will also determine what work to infrastructure, such as roading, can be brought back on stream to help get local economies get moving again.
· Council libraries, service centres, swimming pools, playgrounds, boat ramps, and some public toilets remain closed until further notice.
· Council meetings, public consultation and hearings will be carried out virtually.
John says that while most of the Council team will continue to work from home, we're focused on supporting the community. "Although Council offices are closed, our team are doing everything they can from home to support the community. The team will be responding to phone, email and online enquiries as normal (24 hours)."
"We recognise, as a result of these recent service changes, the disruption it has caused to the community. However, to date, the overall support from our communities has been fantastic and this is very much appreciated.
"And for any families out there who are struggling, please get in touch with the Ministry of Social Development and Here to help u."
More information Council services:
Recycling and greenwaste centres
Recycling centres and the Ōmokoroa greenwaste drop-off will begin to re-open under Alert Level 3 beginning next week, Tuesday 7 September.
The usual open hours and days will apply for all sites. See our website for more information.
Before visiting the centre please note the following processes put in place for everyone's safety
· Please stay home if you feel unwell
· Everyone must scan in with QR codes only
· Government regulations around face masks apply
· Keep 2 metres away from other people
· All glass to be dropped off together as mixed glass
· Cardboard must be flattened before arrival to limit time onsite
· Separate recyclables prior to arrival for easy drop-off into plastics, glass, paper, tins/can and cardboard
· No cash – Eftpos only for greenwaste drop-off
· Pre-paid green rubbish bags accepted until further notice
· Please only visit the centres if absolutely necessary
Kerbside collections
At Alert Level 3 both glass crates and food scraps bins will be collected as part of Council's kerbside rubbish and recycling service.
While glass and mixed recycling will be collected this will not be sorted into green, brown and clear. Please only fill your glass crates to be level with the top of the crate. If you have additional glass, please hold onto it until the recycling centres re-open from 7 September.
Residents can return to placing their food scraps and glass in their appropriate bin or crate and placing these out on their normal schedule for their address. For example, yellow lid recycling bin or blue glass crate depending on collection week. Food scraps and rubbish collection with Pay-as-you-throw tag available each week.
Assisted services will resume fully.
TECT Park
TECT Park will partially open on Wednesday 1 September for limited activities. Mountain biking, horse riding and walking tracks will be open 8am to 5.30pm each day.
Public motorbike trails will remain closed due to the higher risk of injury and our need to prevent unnecessary strain on emergency workers.
Other recreational activities usually on offer at the Park are subject to the Government's Alert Level 3 restrictions. Signage will be in place to ensure safe social distancing on tracks. Note - toilets will remain closed.
Community facilities
All Council libraries, service centres, swimming pools, playgrounds, boat ramps and some public toilets are closed until further notice.
Roading and water services
Roading projects and maintenance will begin again in Alert Level 3, as will water meter reading.
Our focus on maintaining water and wastewater services with a priority on drinking water remains. Minor operational issues such as leaking tobies might not be addressed immediately.
Libraries
All libraries are closed. The due dates on any items you currently have out of our libraries will be automatically extended. There will be no overdue fees. No further books can be issued and reserved books will not be able to be collected. Please do not return any library books currently issued.
The free WiFi sites will be available outside the buildings in Katikati, Te Puke, Waihī Beach and Ōmokoroa from 8am until 8pm, seven days a week. Appropriate measures will be in place to ensure users are kept safe and adhere to physical distancing restrictions.
As a library member, you have access to thousands of eBooks and eAudiobooks online, as well as newspapers and magazines and a range of online databases for you to explore. See our library website for all the details - libraries.westernbay.govt.nz/.
Parks, playgrounds and pools
All playgrounds and pools in the Western Bay are closed. Please stay away from playgrounds and stay off all equipment. Picnic tables, drinking fountains and public barbecues are also closed.
Parks and reserves remain open so you can get exercise and fresh air. Ensure you follow safe social distancing - this means keeping 2 metres away from other people not in your isolation bubble.
Public toilets
A number of our public toilets are closed. See below for OPEN toilets.
| | |
| --- | --- |
| Paengaroa Domain | Otamarakau Beach |
| Waione Avenue, Athenree | Seabreeze Park, Pukehina |
| Wilson Road Car Park, Waihi Beach | Bowentown Boat Club |
| Ongare Point Reserve | Seaforth Road Reserve, Waihī Beach |
| Kotuku Domain, Plummers Point | McMillan Reserve, Waihī Beach |
| Pahoia Domain | Tanners Point Reserve |
| Wairoa River Reserve | Ōmokoroa Domain |
| Diggelmann Park, Katikati | Te Puna Quarry Park |
| Katikati Office and Library (Arts Junction external toilet) | Waitui Reserve, Te Puna |
Building, planning and development services
Where possible, staff are working remotely and will continue to provide limited online services for LIM's, building applications, resource consents and engineering design approvals.
All Council's online portals for these services remain available, but customers might experience a change or delay in their service delivery.
During Alert Level 3, building inspections will start again and development engineering site visits are available again.
Please contact us if you require any further information about available services or alternatively the building.govt.nz website.
Animal services
As in Alert Level 4, if you're heading out for a walk around your neighbourhood with your dog, we recommend keeping your dog on-leash at all times - even in normal off-leash areas.
Public safety complaints will be attended by our animal control officers. This includes dog attacks on people, dogs roaming on state highways, or dangerous dogs roaming.
Lost and found dogs - where possible members of the public should make efforts to identify the owner and return the dog. Support will be provided by Council staff where owners cannot be identified.
Exercising your dog during isolation:
· Walk your dog on leash. Keeping them on a leash minimises the chance of attacks and accidents.
· Do not invite any people on the dog walk who are not in self-isolation with you already.
· Try to avoid places where there are likely to be other people, to maintain social distancing of 2m from others. This includes your dog.
· For more tips visit the Companion Animals website.
Save our pipes from wipes
Wet wipes can cause a real headache for Council at the moment with an increase in people putting them down the toilet instead of in the rubbish during lockdown.
This is causing an increase in blockages in the wastewater pipes. Repairing these blockages is putting staff at higher risk of contracting the Covid-19 virus.
We realise that wipes are a convenient and hygienic option, but please don't flush them down the toilet. Place them in a bag and put them out for rubbish pick-up to the landfill.
More on SunLive...