Help to establish Katikati horticulture academy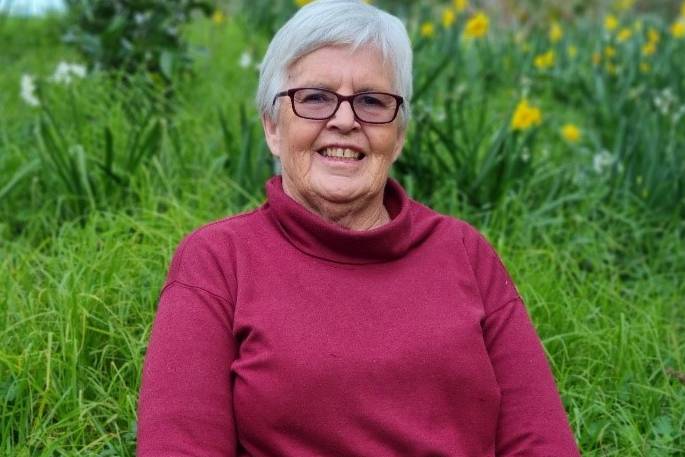 After attending several meetings held by Hilary Johnson from the Katikati Innovative Horticulture Trust, Katikati resident Ann Owen realised there was a conspicuous gap in her community.
The Trust was seeking funding to create an academy for horticulture, the likes of which doesn't exist anywhere near the region.
To retired nurse and real estate agent, Ann, this seemed quite absurd:
"It just seems so obvious," says Ann.
"There isn't anywhere in the BOP region – the centre of the Kiwifruit industry – providing education and training for horticulture. Yet horticulture is so critical to the diversification of New Zealand's economy – especially with a warming climate and potential water management issues in future – it's just so important that future employees in this industry are well prepared."
With the project struggling to secure funding to build a dedicated facility, Ann felt inspired to do something herself and made a generous donation to the Trust via the Acorn Foundation.
"They're currently operating out of a leaky, damp building for their studies. And all they wanted was a purpose-built structure," says Ann, whose belief in the power of education drives much of her charitable giving.
"Knowledge is power. And studying horticulture can be very beneficial to students who don't particularly like literacy and numeracy. Once they become absorbed in something like tissue culture, they need to be able to read to follow the instructions. It provides the motivation to take reading and maths seriously."
Ann's donation has given the project a real boost and will contribute enormously to educational outcomes and prosperity in the region.
But incredibly, this project is just the tip of the iceberg when it comes to her philanthropic activities.
Formerly president of the Katikati Rotary, Ann volunteers through her church at the local food bank and continues to be heavily involved in international development projects through Rotary.
Currently, the fund Ann has set up with Acorn Foundation is distributing to Rotary for the development of a school in a poor area of Vanuatu, a project that gives her immense joy as it progresses.
"My donation is coming directly out of the investment returns earned from my Acorn Fund. So, it's going round in circles getting maximum value from one amount of money."
"I just don't like waste," admits Ann, who lives with her husband and seven-month-old golden retriever.
"I live a fairly frugal sort of life – I don't have the flashiest car and we live on $100 worth of groceries a week for the two of us. In the end you can't take your money with you. I just like to make sure I get the best value out of it."
More on SunLive...