Update to rules allows whitebaiting under level 4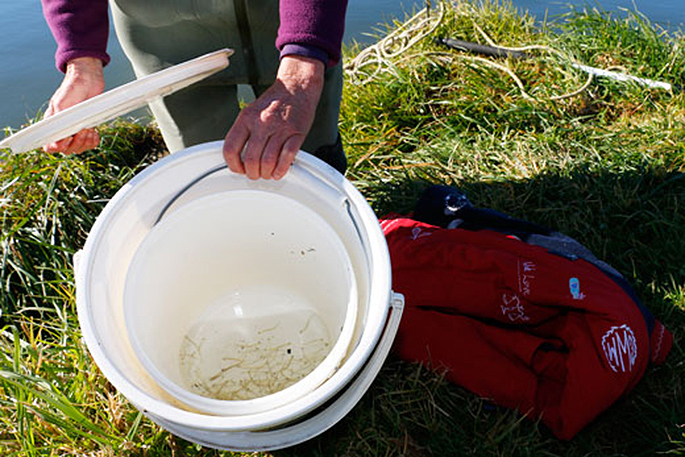 Whitebaiters are delighted to learn they can now go out fishing during alert level 4, without a customary rights permit, following a clarification to the rules.
The whitebaiting season began for most of the country on August 15, but with Covid-19 lockdown restrictions kicking in on August 17 there has been confusion around whether people are still allowed to fish for the delicacy.
On Friday, Department of Conservation (DOC) health safety director Harry Maher told Stuff "whitebaiting or fishing is not permitted generally under alert level 4", but there was an exemption for Māori customary rights fishing.
Those with an exemption could leave their home or place of residence to exercise customary rights to fishing or food gathering.
However, the rules were clarified on the Government's Unite Against Covid-19 webpage over the weekend, and any reference to customary fishing rights as an exemption was removed.
A DOC spokesperson confirmed the rules on fishing during level 4 had been clarified.
On Sunday, a statement from the prime minister's office said: "We were alerted on Saturday that the information contained online around fishing and whitebaiting was confusing, and it has now been corrected. We apologise for any confusion caused."
According to the website, people could now go whitebaiting under level 4 as long as they fished locally, stayed 2 metres from other river users and did not use motorised vehicles to get to a fishing spot.
Whitebaiters must also fish from the banks of rivers or the water's edge, and not enter the water.
Seadown whitebaiter Bill Begg was "surprised" by the sudden change, and said he might go out and "have a look" before Wednesday.
"As far as I know, all the seasoned whitebaiters were going to wait until Wednesday before getting out there," Begg said.
"I understand there would be restrictions of movement anyway under level 3, you can't just drive out to your favourite spot, you have to be within the area."
Another fisher, Lisa Marie Mitchell, said there had been very little activity at the Orari River, where she has been camped since the start of the season.
"I haven't seen many people out and about, it's been pretty quiet," Mitchell said.
"But I'm looking forward to doing some whitebaiting now, this change is good news."
The Government announced a suite of new rules for whitebaiting this season, covering aspects such as set-netting, stands, and locations to fish, with one stipulating a minimum fixed distance between fixed fishing gear (not stands) of 20 metres.
It is also the last season to run until November 30 in places other than the West Coast, with next year's season running from September 1 to October 30, bringing it in line with the West Coast season.
More on SunLive...