Seal enjoys beach nap during Alert Level 4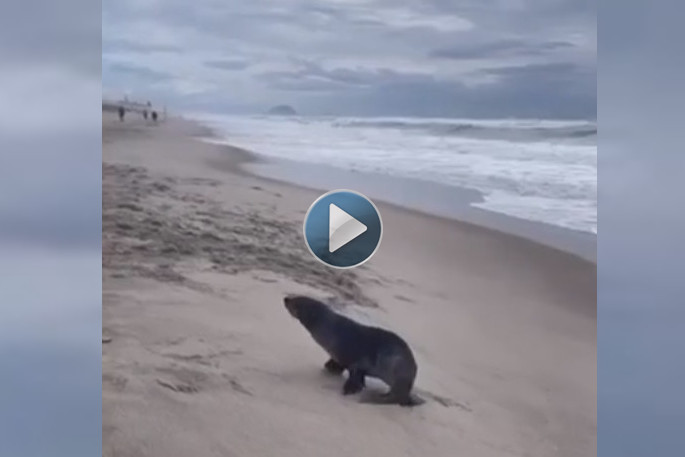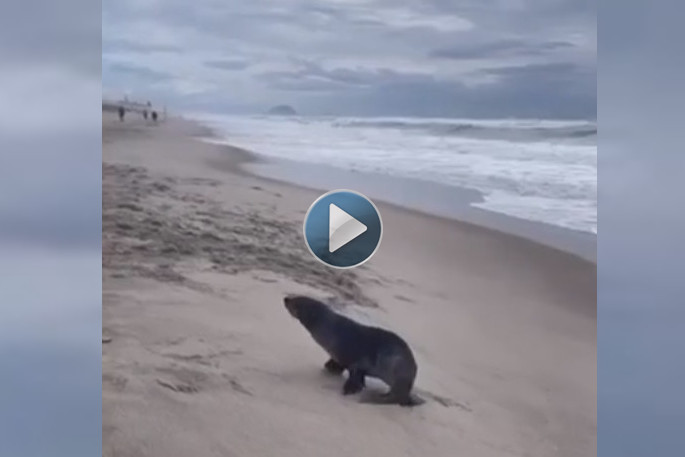 Click the image above to watch the video
Jess and Rowan Locke were walking along Papamoa Beach on Saturday with their 11 month old son Titan when they came across a seal lying on the sand not far from where the waves were lapping.
"We saw the seal resting at the Golden Sand's part of the beach," says Jess.
The seal was enjoying a noon nap in the sun and breeze.
The family who live nearby were careful to keep at a safe distance from the seal as it slept before taking a small walk, with Rowan setting up a timelapse camera at one point to film it.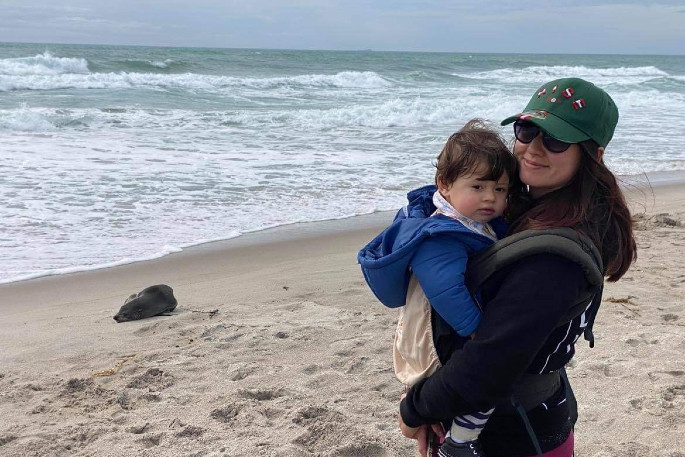 Jess and son Titan age 11 months observing the seal from a safe distance on Papamoa beach on Saturday. Photo: Rowan Locke.
The Department of Conservation website states that from July to September each year there's an influx in adolescent seals appearing on our shores and further inland. This is because seal pups begin to wean as their mothers prepare for new pups.
DOC provide safety guidelines when watching seals. You should stay at least 20 m away, don't disturb seals by making loud noises or throwing things, keep dogs and children away, don't feed the seals, and never attempt to touch a seal.
It's also important to not walk or stand between a seal and the sea, which is where they will normally safely retreat to.
More information on seals and what to do if you come across one can be found on the Department of Conservation website http://www.doc.govt.nz/nature/native-animals/marine-mammals/seals/nz-fur-seal/what-to-do/
More on SunLive...