SunLive readers supporting Daffodil Day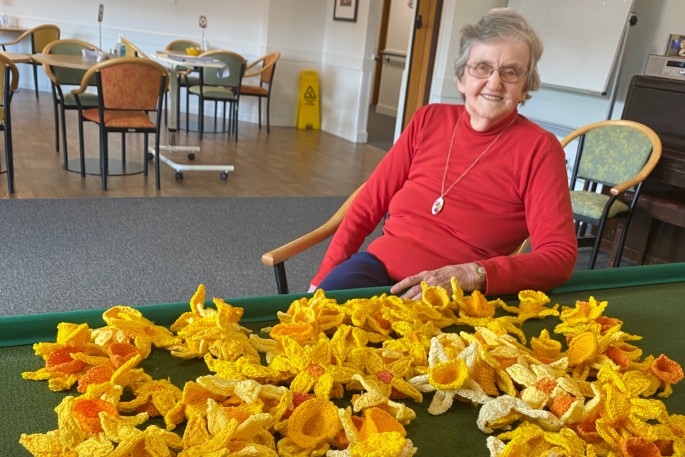 SunLive has asked readers to help us support Daffodil Day by sending in photos of how you are recognising the day.
The Cancer Society's annual appeal Daffodil Day had to go online this year instead of having street collectors.
To show our support SunLive is donating $5 for each photo entry to the Cancer Society.
Sun Media owners Claire and Brian Rogers have been supporting the work of the society for years.
"Cancer affects so many people in our community and we want to support the Cancer Society to continue the incredible work they do," says Claire.
People from the community have been doing their bit by getting crafty or creating fun for families during lockdown.
The Bupa Cedar Manor Care Home knitting group have been busy knitting away and the lockdown hasn't stopped them in honouring Daffodil Day. Resident, Joan Wordsworth spent almost five months knitting 107 daffodil flowers for Daffodil Day. Joan had a target of two flowers each day an was surprised to learn her grand total. The residents have also done a Daffodil Day display.
A donation of $25 will enable a driver to get a patient to and from treatment, $58 will help provide counselling for someone affected by cancer and their whānau.
Waikato Bay of Plenty Cancer Society chief executive Shelley Campbell says Daffodil Day is the society's largest annual appeal, raising vital funds that enable them to support people with cancer and their families.
"The street collection is cancelled, but Daffodil Day isn't."
The charity asks the community to take their support online and make an urgent donation at www.daffodilday.org.nz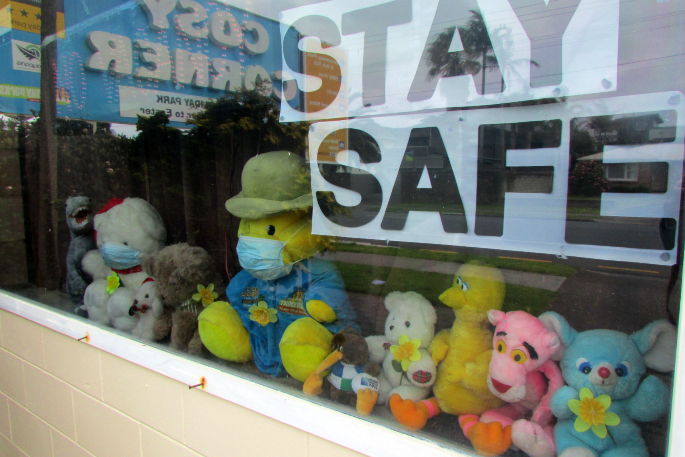 Vicki at the Cosy Corner Holiday Park has been putting out a new toy each day during locking and they're sporting daffodils for the Cancer Society.
Tracy Walker has painted daffodil rocks and is offering these in return for a donation to the Cancer Society.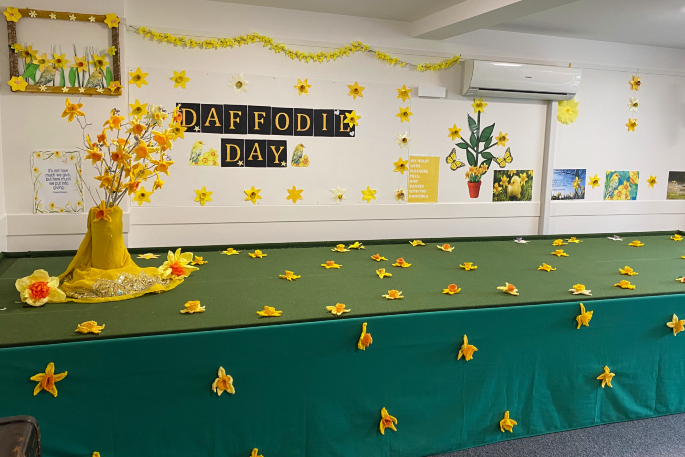 The display at Bupa Cedar Manor Care Home.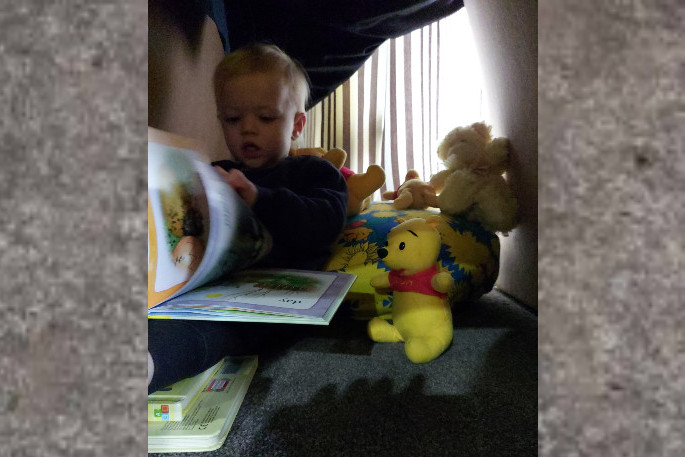 Yellow-themed play hut with 'Master James' who is two years old. Photo: Steph Bennett.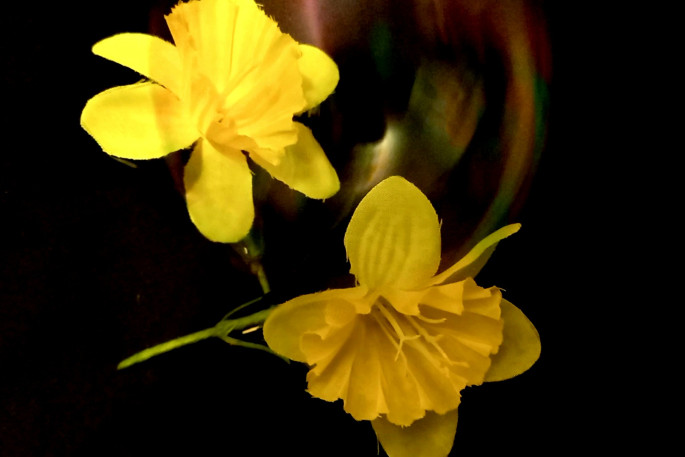 'Daffodil Bubble'. Photo: Hannah Godwin.
"I took this photo yesterday, it is using the two daffodils brooch from last year," says Hannah Godwin. "Unfortunately I don't have any real daffodils in my garden at the moment.
"Being in our bubbles, I thought blowing a bubble, using a simple bubble wand would have a lot of meaning. Loved the end result."
'Pictures of my girls making daffodils for daffodil day'. Photo:Emma Thornally.
Please send your photos to newsroom@thesun.co.nz or click here and make sure to include your name and a caption for the photo.
More on SunLive...