Alert Level 3 rules reminder ahead of next week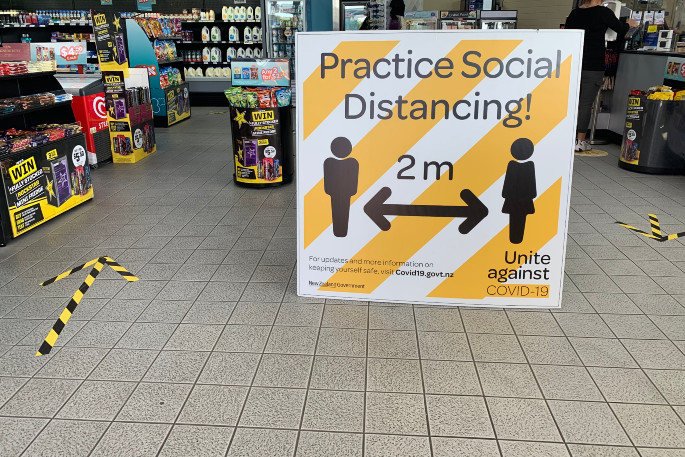 Everywhere south of Auckland is moving to alert level 3 at midnight Tuesday, August 31, so SunLive is reminding everyone of the rules.
For now though all of New Zealand remains at alert level 4 until 11.59pm on Tuesday, August 31.
Under alert level 3 there are restrictions on travel, personal movement, exercise, education, work, business and gatherings.
Travel and personal movement
At Alert Level 3, people legally must stay within their household bubble whenever they are not at work or school. This can be expanded to:
connect with close family and whānau

bring in caregivers, or

support isolated people.
The Ministry of health website says to keep your bubble exclusive and only include people where it will keep you and them safe and healthy. If anyone within your bubble feels unwell, they legally must immediately self-isolate from everyone else within the bubble.
Physical distancing
People need to keep their distance when outside of home and keep a distance of at least 2 metres in public and retail stores, like supermarkets and 1 metre in controlled environments, like workplaces and schools.
You can travel locally
Travel is permitted within your local area, for example going to work or school, shopping, or getting exercise. Your local area means the area near your home that you regularly visit for essential services. What is considered local will differ depending on where you live. City dwellers may have a supermarket or dairy close by. If you live rurally, you may need to take a drive to reach these.
Public transport can continue to operate with strict health and safety requirements.Travel between regions is heavily restricted.
Gatherings and events
Gatherings of up to 10 people can go ahead, but only for wedding and civil union ceremonies, funerals and tangihanga.
Physical distancing and public health measures legally must be maintained.
Public venues
Public venues legally must close at alert level 3. This includes libraries, museums, cinemas, food courts, gyms, pools, playgrounds and markets.
Exercise, sport and recreation
At alert level 3, you can exercise in your local area on your own, or with people in your household bubble.
If you are exercising outside, try to keep a 2 metre distance from people who are not in your bubble.
The most important thing is to stay safe and stay close to home. Go to your local park or beach, not your favourite one. You cannot stay overnight at your bach or holiday home.
Do low-risk activities so you do not need rescuing or medical care.
Now is not the time to take up new activities, or expose yourself or your bubble to any risk. You can do low-risk recreation activities in your local area, says the ministry.
Workplaces and businesses
At Alert Level 3, there are restrictions to keep workers safe, limit interaction with customers and help prevent the spread of Covid-19. Staff should work from home if they can.
Golden rules for business at alert level 3
If a business requires close physical contact it cannot operate.

Staff should work from home if they can.

Businesses need to display a QR code and have an alternative contact tracing system.

Customers cannot enter businesses — unless it is a supermarket, dairy, butcher, fishmonger, greengrocer, petrol station, pharmacy or permitted health service.

A business must be contactless. Customers can pay online, over the phone or in a contactless way. Delivery or pick-up must also be contactless.

Basic hygiene measures must be maintained. Physical distancing, hand washing and regularly cleaning surfaces. Workers must stay home if they are sick.

Staff must remain a minimum of 1 metre apart at all times where practical. Other measures, such as personal protective equipment including face coverings, are recommended to be used where appropriate.

Different advice applies to essential healthcare workers, border agencies, courts and tribunal staff, first responders and corrections staff.
Education
Children and young people should learn from home at Alert Level 3.
Any child who does not have supervision at home from an appropriate person can attend their service or school.
At-risk people
People are at higher risk of severe illness from Covid-19 if they are older or have an underlying medical condition. The ministry recommends people at higher risk stay at home other than for essential personal movement at alert level 3.
All of New Zealand remains at alert level 4 until 11.59pm on Tuesday, August 31.
More on SunLive...