SunLive steps up for the Cancer Society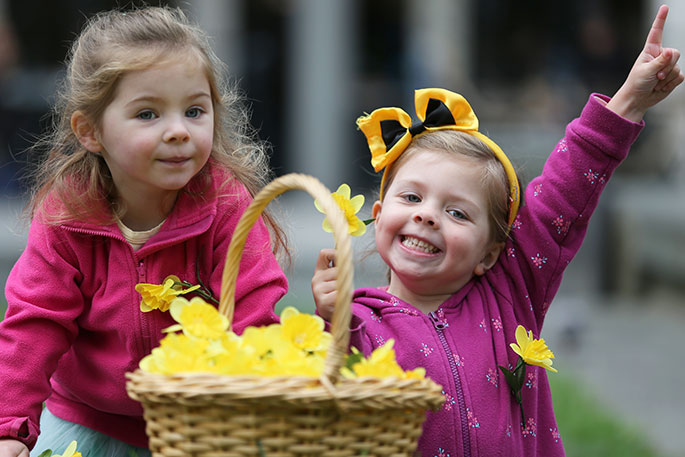 To assist the amazing work the Cancer Society does, SunLive is encouraging people to send in a photo of how you are supporting daffodil day.
With each entry sent in, Sun Media will make a donation to the charity.
You could be with the daffodils in your garden or wearing something yellow. Ensure you stay in your bubble to keep everyone safe.
For every photo sent in Sun Media will donate $5 to the Cancer Society.
There is one entry per person so pick your best shot. There will also be spot prizes.
A story featuring all of your photos will be on SunLive tomorrow.
Sun Media owners Claire and Brian Rogers have been supporting the work of the society for years.
"Cancer affects so many people in our community and we want to support the Cancer Society to continue the incredible work they do," says Claire.
A donation of $25 will enable a driver to get a patient to and from treatment, $58 will help provide counselling for someone affected by cancer and their whānau.
Waikato Bay of Plenty Cancer Society chief executive Shelley Campbell says Daffodil Day is the society's largest annual appeal, raising vital funds that enable them to support people with cancer and their families.
"The cancellation of our street appeal is likely to have a significant impact, which is very concerning - especially during Covid when people with cancer need support more than ever."
Shelley says the work the society does is essential so they moved quickly to respond to level four restrictions last Wednesday, by moving nurse consults online and via phone and implementing strict protocols for drivers taking cancer patients to treatment.
While the Cancer Society's smiling volunteers in their yellow hi-vis vests will be missing from the streets today, Campbell says the public can still help.
"The street collection is cancelled, but Daffodil Day isn't."
The charity asks the community to take their support online and make an urgent donation at www.daffodilday.org.nz.
SunLive in conjunction with The Weekend Sun has a Daffodil Day feature running online where local businesses are showing their support too, check it out here.
Send in your photos to newsroom@thesun.co.nz and look out for it tomorrow on SunLive.
More on SunLive...