NZ lockdown remains until midnight Tuesday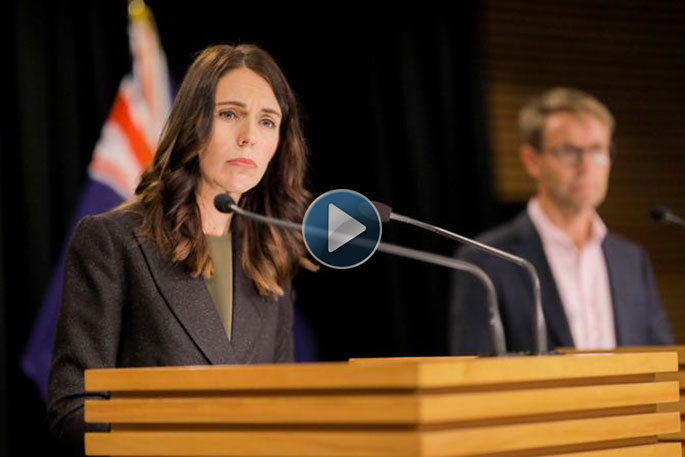 New Zealand is remaining at Alert Level 4 until midnight on Tuesday.
All of New Zealand south of the Auckland boundary will then move to Alert Level 3.
Prime Minister Jacinda Ardern has announced the decision in a post-Cabinet media briefing with Director-General of Health Dr Ashley Bloomfield.
The decision will be reviewed on Monday, September 6.
The latest extension to the lockdown will see New Zealand reach a full 14 days at Alert Level 4, since the first community cases of the Delta variant were discovered.
Those in Auckland and Northland will remain in Level 4, with consideration for how long that will be the case to be taken at a Cabinet meeting on Monday, August 30.
However, Ardern says, based on the current data, that it is likely Auckland will remain at Level 4 for a further two weeks.
"This is so we can get Delta under control and reopen fully and safely," she says.
She says the decision to keep the rest of New Zealand, in particular the South Island, at Level 4 was down to three reasons; the full 14-day transmission cycle, the cases in Wellington and the positive wastewater test in Christchurch this week, although that is likely to be from a MIQ facility.
The news comes after the Ministry of Health announced earlier today that there are 70 new cases of Covid-19 in the New Zealand community.
All of the new cases are in Auckland bringing the total number of cases in the community outbreak to 347, with 333 in Auckland and 14 in Wellington.
Nineteen of the cases are currently being treated in hospital, all of them in a stable condition including one in ICU.
New Zealand also recorded a record number of vaccinations yesterday, with 90,757 administered. Of these, 65,541 were first doses and 25,216 were second doses.
More than 3.11 million doses of the Covid-19 vaccine have now been administered to date.
Of these, 2 million are first doses and more than 1.1 million are second doses.
There are currently six epidemiologically-linked subclusters identified within this outbreak. The two largest clusters are the Birkdale Social Network cluster associated with Case A (45 confirmed cases), and the Mangere church cluster (146 confirmed cases). The remaining clusters have fewer than 20 people associated with them.
"All of the cases have or are being transferred safely to a quarantine facility, under strict infection prevention and control procedures, including the use of full PPE," says a MOH statement.
"There are 278 cases that have been clearly epidemiologically-linked to another case or sub-cluster, and a further 69 for which links are yet to be fully established."
Wastewater samples from 108 locations have now either been analysed or are currently in the laboratory being analysed.
The most recent analysis shows there continues to be positive results in Warkworth, Auckland, Wellington and Christchurch, as previously reported. The Christchurch result is reported as consistent with virus shedding from those cases in managed isolation and quarantine facilities in Christchurch. However, further testing is underway from a range of sites in Christchurch.
More on SunLive...