Air NZ reports $289m loss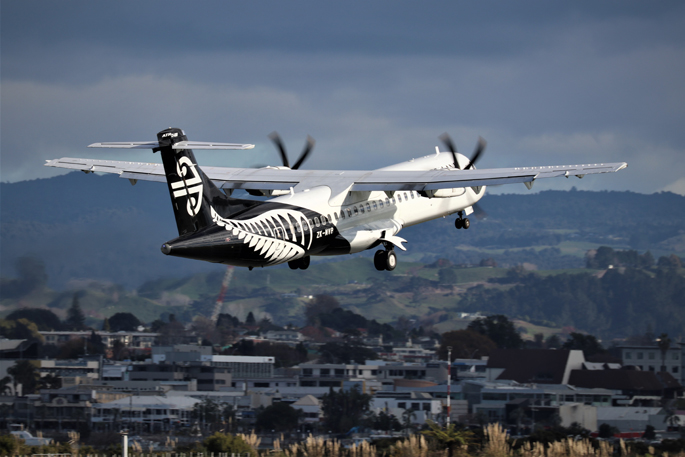 Air New Zealand has reported a reduced loss as closed borders and disrupted services nearly halved its revenue.
The airline survived on an improving domestic market, airfreight, and government backing as its high-paying international business all but evaporated.
Chief executive Greg Foran says the disruption caused by Covid-19 has forced it to adapt to a complete rethink of operations, but it is in a strong position despite the current disruptions.
"We're in a pretty good position, we've got plenty of liquidity.. over $1 billion, so we'll just see this next period through."
He says the "sunshine" that came with the opening of the trans-Tasman air bubble and strong domestic travel demand has largely disappeared, and the latest lockdown means the airline was operating only seven services nationwide moving freight and essential workers.
Greg says if the lockdown lasts only a few weeks and there were progressive moves to lower alert levels then the airline will be able to look forward again.
He says the airline had looked to improve its domestic procedures and consumer services, control its costs, increase its digitisation, and rationalise its plane fleet.
Revenue over the last year fell by nearly half to $2.5 billion, passenger numbers were down more than a third on the previous year with most on domestic service.
The one growth area has been air freight, which had significant growth supported by $333m worth of government subsidies. Overall government support to the airline was $448m for the year through various industry and wage support schemes.
Greg says he did not expect anything approaching a return to normal international air travel before 2023 or even later, and would likely need vaccine passports or other passes.
"I think we're increasingly going to see countries and airlines put in place conditions around travel, and almost certainly that's going to require proving you've been vaccinated," he says, also stating it is too soon to say whether the current lockdowns would require to raise more money in the planned capital raising now delayed to next year.
However, Air New Zealand would soon be dipping back into the government's $1.5bn standby loan, of which it had already borrowed $350m.
Greg hoped the current lockdown would last only a few weeks, and if that were the case it would retain staff and not return to layoffs as it was forced to last year. He says the airline has already applied for wages subsidies to cover the latest lockdown.
The company did not pay a dividend and said it was not making any earnings forecasts for the coming year. Last month it said it expected underlying earnings to be a loss of no more than $530m.
Meanwhile, Australian rival Qantas reports a similarly Covid-battered result, with a loss of $A1.73bn ($NZ1.8bn) with a 58 percent fall in revenue.
"This loss shows the impact that a full year of closed international borders and more than 330 days of domestic travel restrictions had on the national carrier," Qantas chief executive officer Alan Joyce says.
"The trading conditions have frankly been diabolical."
Key numbers for the year ended June ($millions) vs year ago
• Net loss $289m vs $454m (included large writedowns/restructuring)

• Operating loss $440m vs $87m

• Revenue $2.52bn vs $4.84bn

• No dividend
More on SunLive...