Record number of Covid-19 vaccinations in BOP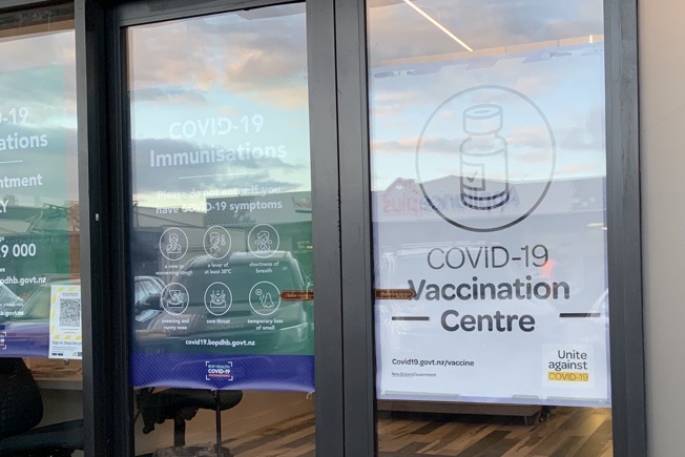 The Bay of Plenty has seen a record number of people getting their Covid-19 vaccination this week.
It comes amid a nationwide peak in vaccine uptake as the country grapples with the Delta variant's current spread in the community and subsequent Alert Level 4 lockdown.
Across New Zealand, a record number of 87,972 vaccines were administered on Wednesday and that pattern is reflected locally.
The Bay of Plenty District Health Board reports they broke their record for daily jabs on Monday, August 23, administering 2596 doses. That record was topped on Tuesday, with 3086 vaccinations, whilst Wednesday was just shy of the 3000-mark, with 2949.
The recent surge in vaccinations has left BOPDHB Covid-19 incident controller Trevor Richardson pleased with the community for their efforts and DHB staff for their hard work.
"Our vaccination programme is expanding at a rapid pace and we would like to thank the Bay of Plenty community for getting in behind this effort and helping to ensure that as a nation we are doing all we can to combat the threat of Covid-19," says Trevor.
"The tremendous work of our healthcare workforce and the response of our community has resulted in record numbers of vaccinations being administered across the Bay of Plenty almost every day this week."
Trevor also clarifies there is enough vaccine and appointments to go around, despite the current high demand, and that he is pleased to see increasing numbers of the Māori community receiving the jab.
"We encourage everyone to check with their kaumātua and kuia, parents, aunties and uncles, cousins, and friends and whānau, if they have booked," he says.
"Getting the vaccine is one of the ways that we can protect ourselves and our whānau against Covid-19."
If in doubt about where to receive a Covid-19 vaccine, residents are advised to seek information on the Healthpoint website or to contact their GP, with more vaccination providers set to pop up around the region as the rollout continues to pick up momentum.
More on SunLive...