Confusion at Tauranga vaccine centres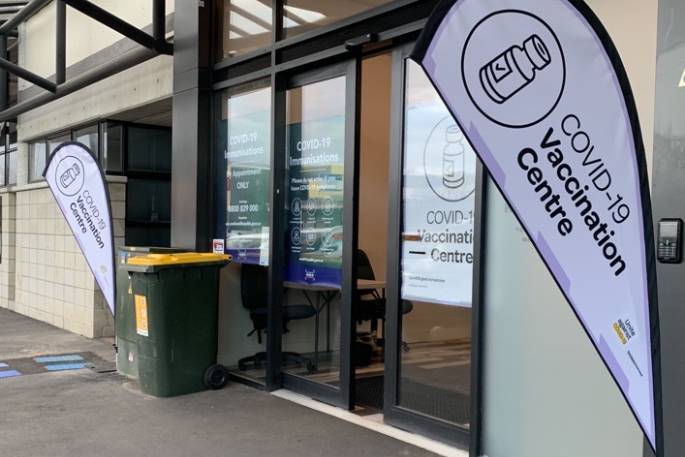 People looking to get their 12-15-year-olds vaccinated against Covid-19 are being urged to book in advance to save any confusion.
SunLive has been contacted by a number of parents who say their children were not able to get vaccinated at the same time as them, despite assurances from Prime Minister Jacinda Ardern
Earlier this week, Ardern said: "Parents and caregivers eligible for their vaccines will also be able to book their 12 to 15-year-olds in at the same time, but if you've already booked, just bring them in."
However, a Pāpāmoa mum of two says she was left frantic and fretting after her two children were turned away from Baypark's Covid-19 centre.
Jasmine Hennessy had her vaccination slot booked at the stadium site on Tuesday evening, and following a government announcement that said 12-15 year-olds qualify without a booking, she took her two children along to receive their jabs.
Her plans to take advantage of the new rules, however, were scuppered before she entered the building, meaning her two children – aged 12 and 15 – were forced to sit in their mother's car in the dark while Jasmine received her vaccine.
"They said they couldn't get their vaccinations and they'd have to wait in the car," says Jasmine. "So I had to leave them, in the dark. I knew I would miss my appointment time if I then chose to drive my kids home and go back. I would have missed my slot."
Afraid she would be made to wait a matter of weeks before being able to secure another appointment because of current lockdown measures, Jasmine reluctantly began queueing for her vaccination.
"It's not a quick process," she explains, "and there's a lot of level four protocols that you have to follow. You have to wait for your vaccine and then wait around afterwards in case there's any side effects.
"The whole time my heart was racing at 1000 miles per hour. I was fretting because my children were outside in a vehicle on their own and in the dark."
Jasmine says she called the Covid vaccination hotline prior to going in and spoke to a number of different people.
'They all said parents are allowed to take their kids with them, but there are some vaccination centers that will not allow it. For what reason, I'm not sure.'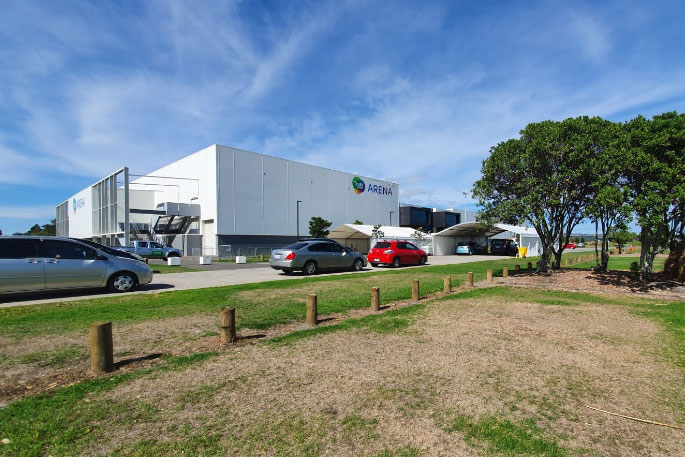 The vaccinations were booked in at the Baypark Arena on Truman Lane. Photo. BOPDHB.
When contacted by SunLive, Bay of Plenty District Health Board incident controller Trevor Richardson says while he couldn't speak to this specific case, he is aware that a "record number" of bookings are being made at present.
"It's important to note that vaccination sites vary in size and capacity," says Trevor.
"We are currently receiving a record number of bookings each day. So, it might be hard to find an appointment straight away.
"Some regions are able to accommodate walk-ins, but across our sites we are facing significant demand, with most fully booked at the moment.
"Bookings for whānau members are critical, as this enables us to accurately forecast our required vaccine supply, and to ensure we have the workforce available.
"Our community vaccination centre staff are working hard to administer the vaccine to as many eligible people as possible. There is enough vaccine for everyone, and no one will miss out. Getting vaccinated is the best way to protect you, your whānau and your community."
People over the age of 30 can book their vaccine appointment now, and if they are parents, or guardians of children aged 12 and over, they can also book an appointment for their children at the same time.
Alternatively, bookings for everyone aged 12 and over open on September 1.
More on SunLive...