Bella Vista director loses $1m-plus appeal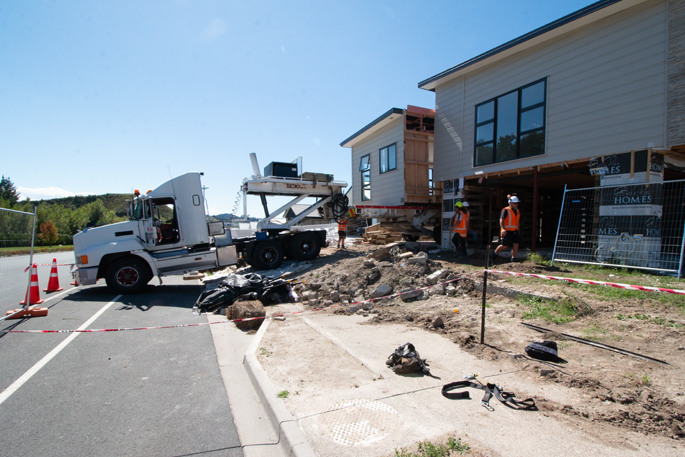 The former director of Bella Vista Homes, the company at the centre of a costly failed development in Tauranga, has failed in an appeal against a $1 million-plus unpaid bill to a building supplies company.
Danny Cancian has been ordered to pay Carters the bill of $1.078 million-plus-interest, as well as their legal costs incurred by the appeal.
Cancian was appealing against an October 2020 High Court ruling in favour of Carters.
That case heard how Carters and Bella Vista, through sole director Cancian, entered into a "credit account application and terms of agreement for supply" in October 2016. The agreement related to the supply of building products on credit.
Bella Vista Homes initially requested a credit limit of $700,000, with the application listing Cancian as sole director. He signed the application on behalf of Bella Vista. At this point, a deed of guarantee was signed by Cancian promising "due and punctual payment" of monies owing now or in the future, says the Court of Appeal decision.
The application was granted by Carters on October 21, 2016, setting the initial credit limit at $50,000, apparently standard practice for such an account. Carters then made an internal decision to set the credit limit at $800,000 on October 21 2016, not informing Bella Vista or Cancian.
Credit payments by Bella Vista eventually dried up, and when Bella Vista was put into liquidation the debit balance was over $1 million.
Carters issued proceedings, which Cancian defended on the basis that when Carters altered the credit limit that amounted to a variation of the agreement
However, The High Court ruled that as the guarantee contained a clause which gave Carters the power to make such variations to the agreement, that was not the case.
The Court of Appeal upheld that decision in a June 15, 2021, judgement released to the public this week.
"We are quite satisfied that a very substantial increase in the credit limit, without notification to either BVH or Mr Cancian, was within the general purview of the guarantee," reads the decision.
Bella Vista's development at Lakes Boulevard and Aneta Way was scrapped, and all properties at the site were evacuated, in April 2018 after the company had liquidated in November 2017.
Tauranga City Council performed a $14.2 million buyout of the homes, in which they found numerous defects and unsafe construction, before pursuing legal charges against companies who had worked on the development.
The properties were then sold by Council in December 2019 to Classic Group, owner of Classic Builders.
More on SunLive...