SunLive Safe Services: what's open and what's not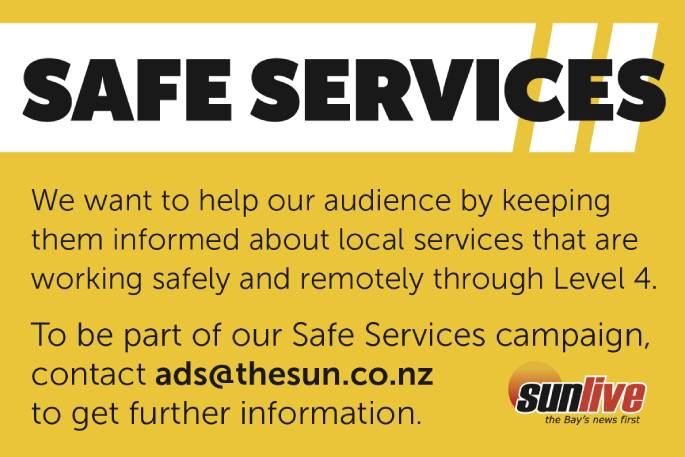 We all know that Level 4 can be hard to navigate – knowing what's open and what's not can present some challenges when it comes to buying from and supporting our local businesses.
Sun Media is here to make this lockdown a little easier with our SunLive Safe Services campaign.
In an effort to support our local businesses and keep the general public in-the-know, SunLive's Safe Services campaign will inform you, the public, about what businesses are open and operating safely.
The SunLive Safe Services micro-site will have an easy-to-navigate list of businesses and services currently operating under Level 4 restriction rules. SunLive Safe Services will be pushed out through an extensive marketing campaign across SunLive, SunLive Facebook and Instagram pages as well many other community Facebook pages plus the Tauranga City App.
According to statistics collected in 2019, there were nearly 17,000 businesses in the greater Tauranga region – that's around 2.9 per cent of all businesses in the country – and it's important to support these businesses as best we can when they need us.
Buying and supporting local also helps ensure that you, the public, are getting your bits and pieces as fast and efficiently as possible, with minimal handling and delays.
Make sure your dollar is working for the whole community, support local and stay safe and informed. Click here https://pages.sunlive.co.nz/safe-services/ to view SunLive Safe Services.
To find out more about how your business or service can be part of our SunLive Safe Service campaign please email ads@thesun.co.nz
More on SunLive...