Warning to mind the seals at Mauao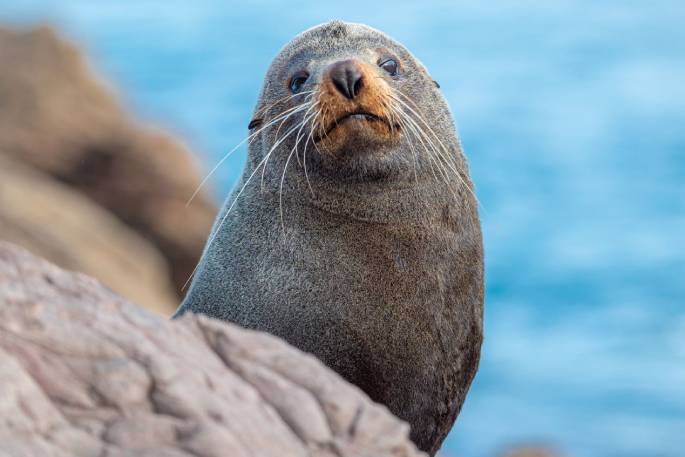 With people out on long walks, bike rides and runs to keep their minds and bodies fresh during the Covid-19 lockdown, the Department of Conservation is reminding people to be vigilant and give wildlife space.
We are currently in the middle of the winter seal season, where large numbers of seals come ashore to rest, especially in the Bay of Plenty.
Juveniles start appearing in larger numbers and are common along the region's beautiful coastal beaches and the rocky outcrops of Mauao.
The DOC Tauranga team is requesting public support to look out for our wildlife and ensure you are giving wildlife space when visiting beaches during lockdown.
"If your bubble includes a dog, please follow the government lockdown request to keep it on a lead in public places," says a DOC spokesperson.
"This is especially if you are walking your dog where seals regularly haul-out."
The DOC has a hands-off approach with seals but will intervene if the animal is in obvious danger such as getting too close to a road, is tangled in debris, being harassed by dogs or people or is seriously injured.
Sneezing, coughing and crying are all normal seal behaviours and pups may be left alone for days at a time while their mother forages at sea.
If you see a seal which is severely injured or being harassed, call 0800 DOC HOT (0800 362 468). Maintain a distance of at least 20 meters and never touch or handle a seal – they can be very aggressive if threatened.
To keep yourself, your dog and seals safe, follow the Marine Mammals Protection Act and the Dog Control Act 1996, as risk to wildlife can have devastating consequences for all parties.
More on SunLive...