Alliance call for rates hike pause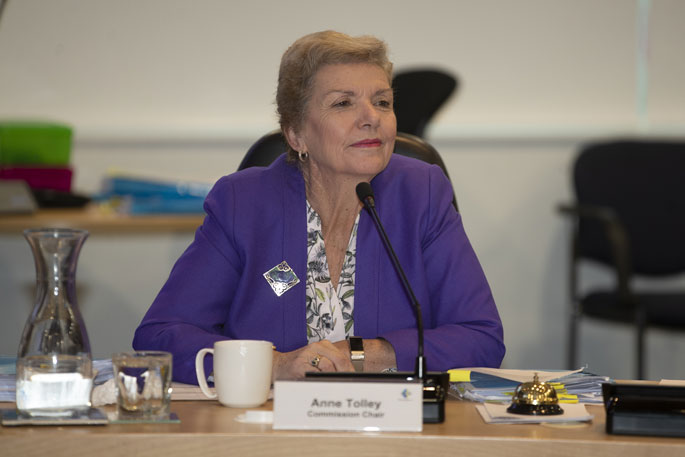 A Bay of Plenty-based steering group has urged Tauranga City Council to press pause on unleashing higher commercial and residential rates on the region until the ramifications of lockdown become clearer.
Tauranga Ratepayers' Alliance – formed in response to the appointment of commissioners in place of elected councillors earlier this year – have made the appeal since nationwide level four lockdown measures were extended.
The group stress that while most Tauranga businesses are unable to trade during the current restrictions, they are still expected to meet commercial rates payments which increased by 35 per cent following the adoption of the 2021-31 Long Term Plan.
Residential rates are also rising to the tune of 17 per cent – figures that are hitting Tauranga householders and business owners hard, according to Ratepayers' Alliance spokesperson Dawn Kiddie.
"Now is not the time for council to be sucker punching them with rate hikes," says Kiddie. "The rises are uncoupled to the new challenges faced by ratepayers. Council needs to cut its cloth to fit the new economic reality.
"Commission Chair Anne Tolley says she is sympathetic toward businesses, but that is meaningless without being turned into action."
The group are asking commissioners to extend the deadline for payment of rates until at least September 30, claiming companies remain uncertain about whether they can continue to trade and residents are unsure if they still have jobs.
However, Commission Chair Tolley says while current lockdown measures and subsequent repercussions for businesses are "concerning", it is too soon to make any accurate forecasts.
"It's too early to make any judgment about the duration or economic impact of the current alert level four lockdown," says Tolley, "but it's obviously of concern to the commission and to council.
"Our efforts at this time are being devoted to keeping essential services going and making good decisions on behalf of the community and the organisation.
"Rates, payment dates and fees and charges for 2021/22 have all been adopted as part of the recent Long Term Plan process and cannot be reversed or modified at this late stage.
"Having said that, our rates team is always available to help people work through any issues relating to rates payments."
Elsewhere on their list of demands, the Ratepayers' Alliance would like to see council's planned $12 million hiring drive and salary increases frozen, with that budget redirected to rates relief for businesses and homeowners.
"The public sector should not profit while the productive sector is experiencing significant pain," adds Kiddie.
"Council jobs are among the most secure in New Zealand, and council bosses need to demonstrate by example that the public service is about serving the public, not themselves.
"More than expressions of sympathy, our community needs to see some demonstrable leadership."
More on SunLive...