Tauranga basketball coach gets national role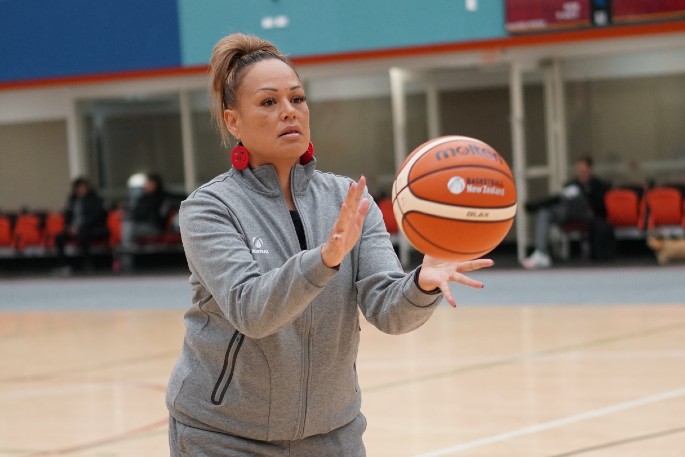 Two basketball greats from Tauranga have been appointed coaching roles for the Under 17 National teams.
Mel Bennett will take over as the lead for the girls' team and Leyton Haddleton will assume the same role for the boys' team for the International Basketball Federation U17 World Cup Cycle.
The cycle incorporates the 2022 Oceania Championships, 2023 Asian Championships and 2024 World Cup.
Basketball New Zealand head of high performance Leonard King says both individuals have done the hard yards to deserve these roles.
"These coaches have been a part of the New Zealand pathway for many years and have earned the right to represent New Zealand at the International level.
"Both Leyton and Mel have done an outstanding job working on the craft of coaching as well as supporting our elite junior national team players. They are both quality individuals and will work extremely hard for our national team programme," says Leonard.
Mel Bennett, a coach at the Tauranga City Basketball Association, will be making a return to the international scene having most recently worked as an assistant coach with the Junior Tall Ferns in 2016.
Mel says she's impressed with the talent coming through after what she saw at the Basketball New Zealand Under 14 Camps and Aon Under 15 Championships.
"I got to see all the bottom age athletes at nationals as I was there every day from early morning to the evening and also got Glory League footage to study.
"There are some really exciting players coming through. Allowing these athletes to showcase their talents will be really special.
"It is an honour and privilege to be representing BBNZ in this role. Leading this group of talented young athletes through this haerenga (journey) will be exciting, dynamic, innovative and creative," she says.
"Both Leyton and I look forward to integrating and implementing our unique culture of Te Ao Māori principles through whanaungatanga, manaakitanga, kotahitanga, tuakiritanga and rangatiratanga. These principles are currently being adopted through the Tall Blacks, Tall Ferns and the National Age Group programmes."
Leyton originally hails from Tauranga and is currently based in Invercargill, he covers two roles for the Southland Sharks – basketball development officer and assistant coach.
He was also an assistant coach at two Under 19 World Cups, 2017 in Egypt and 2019 in Greece, but this will be his first opportunity to take charge of an international team.
"I'm very humbled and excited at the opportunity and very thankful to those who have played a part in my journey to this point," says Leyton.
"It's an honour to be asked to be a head coach of a New Zealand side at any level and it's something I've been working towards for the best part of ten years.
"I'm also very grateful to the basketball community as a whole as without the coaches throughout New Zealand, doing what they do, we don't get the opportunity to work with the best players at the international level.
"I'm enjoying getting to know athletes from around the country and look forward to working with them."
More on SunLive...