The uniqueness of Tauranga's Muslim women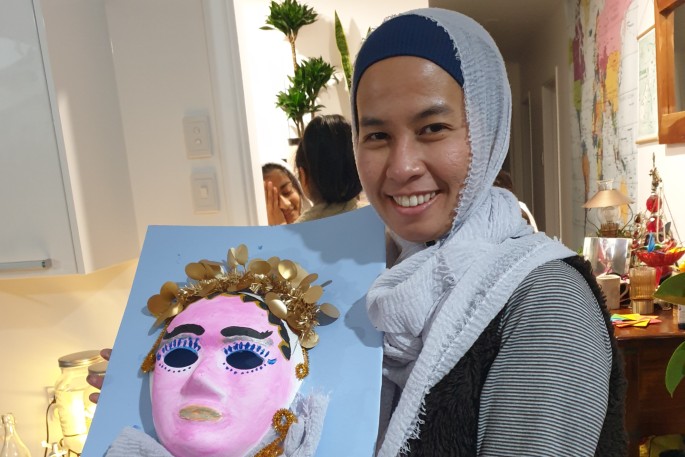 A group of Muslim women in Tauranga are expressing their identity through art.
They have created individual masks that represent who they are and how life is for them in New Zealand.
Hina Tabassum Cheema started the project to explore how Muslim women feel they are perceived in Aotearoa.
The masks are on display in a window at the Tauranga City Library and Hina hopes to display them in other libraries and at the Incubator gallery in the Historic Village, especially seeing lockdown has prevented people seeing them.
Hina's had a great response from the ladies who've created the art.
"The women have said it's really given them an opportunity to think," she says.
"We are so busy in our everyday lives, we never go back to just think about who we are.
"It's a very good opportunity for them to reflect on themselves in this way."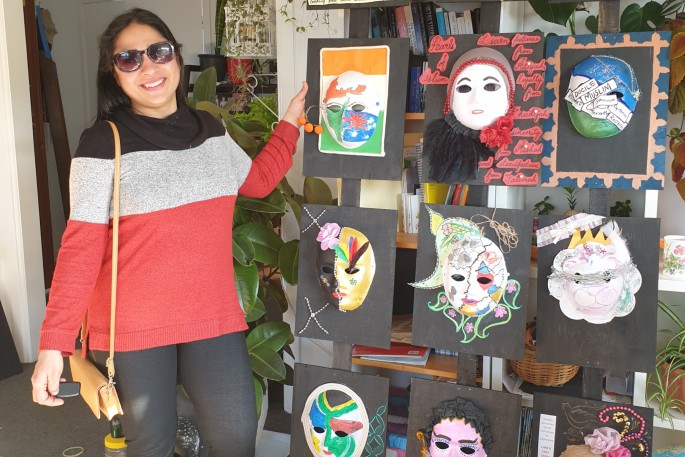 Zakira Masud with some of the masks.
Hina says research shows Muslim women face stereotypes and are viewed as one homogenous group and she hopes the exhibition will help change people's views.
"There are lots of stereotypes attached to Muslim women, like they're oppressed, forced to cover themselves or brainwashed.
"This is an effort to break those stereotypes, there are Muslim women who are free to choose, who wear a headscarf according to their own wishes.
"It portrays a diverse and complex picture of Muslim women and their lives. There is not one fixed category of being a Muslim."
The women in the exhibition are of different ethnicities including, Malaysian, Indonesian, South African, Indian, Bangladeshis and Pakistani.
"Stereotyping Muslim women as a homogenous group looses the cultural richness they belong to," she says.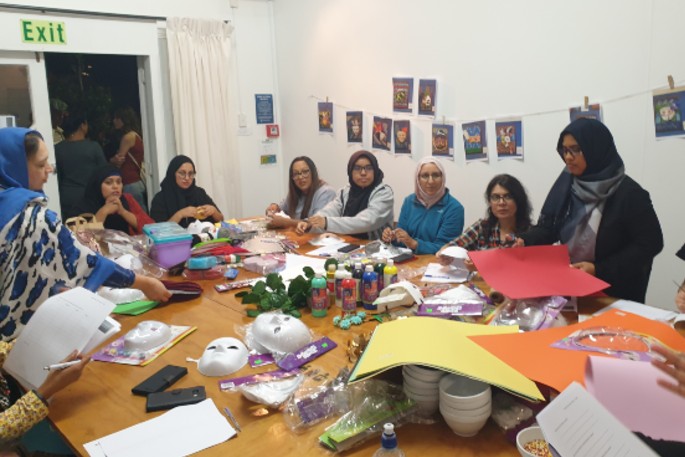 One of the mask creation workshops.
When moving to New Zealand Muslim women face the challenge of finding where they fit in, says Hina.
"When women are living in the west in a minority status, how they negotiate their faith and beliefs in everyday life is very different.
"It's a whole new struggle and a whole new form of Muslim identity they find here."
Hina is really happy with the 30 masks on display and how unique each one is.
"The masks give a really strong and powerful message."
Funding for the project came from Creative Bay of Plenty and TECT.
One of the displays in the window of Tauranga City Library.
More on SunLive...