BOP child killer appeals conviction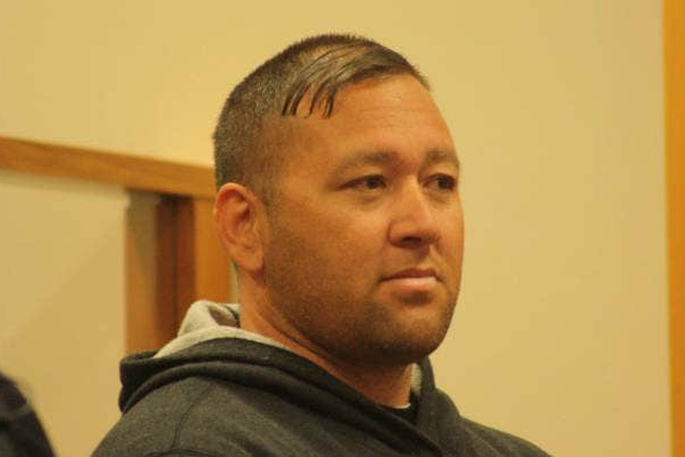 A Bay of Plenty man serving a jail sentence who killed his toddler during a methamphetamine binge has appealed his conviction and sentence.
Aaron Izett was found guilty last November of his daughter Nevaeh Ager's murder, after a three week trial at the High Court in Rotorua.
In February, he was sentenced to life imprisonment with a minimum non-parole period of 17 years.
He hadn't denied causing Nevaeh's death, but claimed insanity.
The Crown alleged Izett, a regular methamphetamine user, killed two-year-old Nevaeh in a "meth rage" by assaulting her with a weapon or weapons then placing her in the estuary behind their home in the small settlement of Little Waihi, where she drowned.
Crown prosecutor Anna Pollett said the toddler had been subjected to "assault on assault on assault" before her drowning.
It was a trial that hinged less on what Izett had done but on whether he had a disease of the mind or was insane at the time of the killing and other alleged offences. He claimed he had been kidnapped by "gangsters" on the day of the murder and forced to drink methamphetamine-laced drink.
The Court of Appeal confirms that Izett has lodged an appeal against both his conviction and sentence. No date has been set for a hearing.
Nevaeh's great-grandmother, Nicki Strugess, who gave evidence at the trial, says no-one has notified her about Izett's appeal. It was likely to re-traumatise the family, she says.
At sentencing, Nevaeh's mother, Alyson ​Ager, read a victim impact statement in which she revealed the "anger, sadness, guilt and every single emotion you can think of" she had been through since the 2019 murder.
"You beat her, you hurt her, our precious little princess. It makes me angry you blame the drugs. Take some responsibility," she said.
"You murdered the love of my life ... you have to live with that. She will always be my princess in my heart."
More on SunLive...