At home activities for cricket fans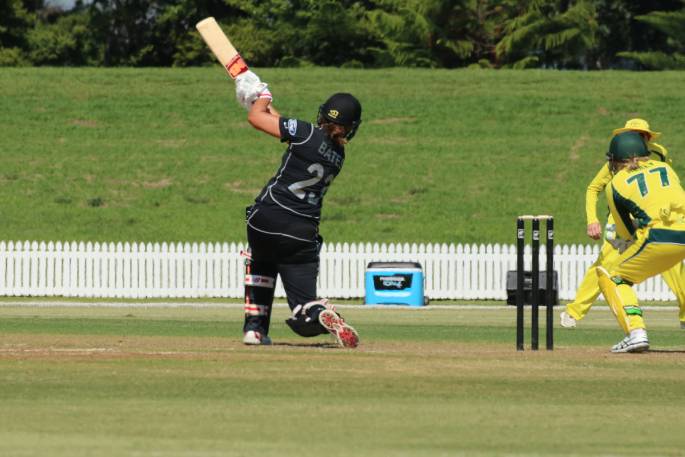 To support New Zealanders through Covid restrictions, the ICC Women's Cricket World Cup 2022 has revealed 10 exciting 'at home' activities from the CRIC-KIDS Education Resource.
Aimed at Kiwi kids aged 7-13, the CRIC-KIDS education resource brings to life the excitement of the CWC22 in a learning context, highlighting the importance of Hauora and wellbeing.
This release, which is a sneak peak of what can be expected from the full release next month, contains 10 of the 45 stand-alone tasks which will be available from September 1.
Available in Te reo Māori and English, tamariki can get creative with cricket and tuck into some fun activities.
Fresh off the back of her MIQ stint, Olympic gold medalist and CWC22 Champion Emma Twigg thinks these activities will be a welcome addition to lockdown for many tamariki throughout the country.
"There will be so many Kiwi kids throughout the country that will be missing their fix of sport while they're at home in lockdown, as I am too," says Twigg.
"I know the kids in our whānau and friendship group will love adding these CRIC-KIDS activities to their daily routine. A perfect way to keep the mind and body active, as well as learning about cricket."
All 10 activities require minimal space, little to no equipment and are self-driven.
Kura Kaupapa Māori, schools and community organisations can register here to receive the full CRIC-KIDS education resource.
Health and wellbeing motivator Dave Letele, who features in a video promoting CRIC-KIDS, says the early release of the resource was great to see.
"Staying motivated and active, both mentally and physically, can be a real challenge in lockdown," he says.
"Having seen the CRIC-KIDS programme in action recently when it was launched up in Waitangi, I know it will be a great resource for everyone looking for fresh ideas to engage the whānau in lockdown."
CRIC-KIDS was created by kaiako (teachers) and aligns to the National Curriculum (Te Mārautanga o Aotearoa (TMoA) and The New Zealand Curriculum (NZC). Educators can choose to do one task, or all 45, making the resource incredibly user friendly.
Schools and community organisations can apply to receive CWC22 cricket sets to assist with physical 'Have a go!' tasks. They'll also have the opportunity to secure tickets to attend matches in their host city. Tauranga is hosting the opening game of the tournament next March.
ICC Women's Cricket World Cup 2022 CEO, Andrea Nelson says: "We're delighted to be releasing a special edition of CRIC-KIDS to help all those parents like me running out of fun activities for their children to do while at home – there's only so much banana bread the household can make."
"I'm very excited to see kids get a sneak peak of the resource over the coming days before Kura Kaupapa Māori, schools and community groups take up the resource and adapt it to their own classrooms in a way that works for them."
For tournament information, fixtures and all the latest ICC Women's Cricket World Cup 2022 news, go to https://www.icc-cricket.com/cwc22.
More on SunLive...