Staying safe and exercising in Alert Level 4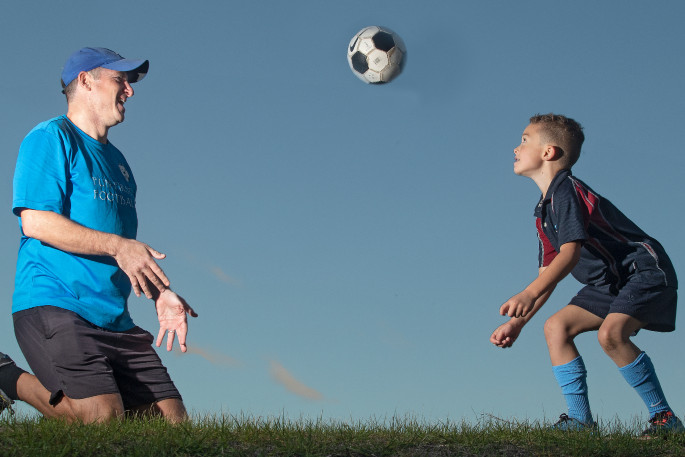 The Department of the Prime Minister and Cabinet has clarified some issues regarding exercise protocol during the current lockdown.
There has been some confusion among Bay of Plenty residents since New Zealand headed back into an Alert Level 4 lockdown scenario regarding appropriate means of exercise.
Covid-19 Response Minister Chris Hipkins tried his best to explain things for the nation earlier this week, only to have a verbal mishap when discussing a New Zealanders' need to get outside and "spread your legs".
Residents in Tauranga and the surrounding area have however had some concerns, with SunLive readers commenting on kids playing at team sport facilities, such as outdoor basketball courts or football goals, or whether you can drive in order to go exercise.
The answer to both those questions, according to a DPMC response, is yes - but common sense appears to be the mantra.
Playing at basketball courts or going for a kickabout at the local rugby posts or football goals is fine, as long as you are doing so with members of your bubble and in your local area. So a pickup game of basketball or mass mixing at the skate park with members of the community outside your bubble is not advised.
Taking caution not to touch any equipment others might be handling, such as posts, gates, fences, is also advised.
That is one of the reasons why playgrounds are considered off limits and some recreational facilities have also followed this remit.
You can also drive to your chosen place of exercise, but only if it is in your neighbourhood, close to where you live.
"People are encouraged to be responsible, not to travel too far and not to engage in high-risk outdoor activities, especially if there is a risk of injury that would require emergency services to attend," says a DPMC statement.
That is why activities including swimming, surfing, boating, hunting and generally all extreme sports are considered off-limits.
"Anyone in the same household can get out walking or can exercise together. They just need to make sure they keep a safe distance from other people they don't know and it is strongly recommended everyone wears a face covering."
The general advice is to remain in your bubble, maintain social distance from those outside of your bubble and to keep activities safe and in your local area.
Following these guidelines, residents in the Bay of Plenty are still able to get outside and spread their legs during Alert Level 4 when they need to.
More on SunLive...