Boy finds human skull on Thames beach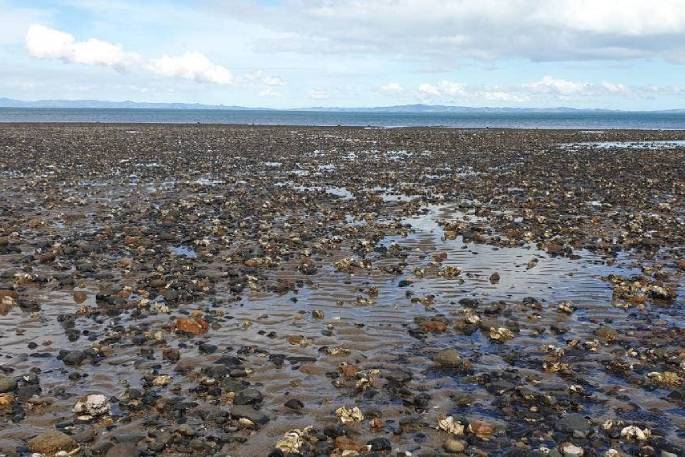 Mystery surrounds a human skull found on a Thames beach.
Jesse Hubscher, eight, was searching for shells and gems on Te Puru beach shore when he spotted what he thought was a buoy.
Flipping the circular object over, Jesse saw the eye sockets and realised immediately it was a human skull.
"I was surprised," Jesse told Stuff.
"At first my sister didn't believe me because finding a skull is really unusual.
"We told some people walking along the beach. One of them said to bury it, and one of them said to bring it to the cops."
Jesse took the skull to his father Tony, who had a look at it, and they later handed it on to the police.
The skull was partly corroded, Tony said, and there was damage done to its right side.
"I just hope that this person can be returned to their family, and laid to rest.
"I hope it brings closure for somebody," he says.
He wondered whether the skull was linked to the murder of Swedish tourist Heidi Paakkonen, who went missing in the Coromandel Ranges in 1989.
Paakkonen's decaying clothes were found in a plastic bag about 15km from the Hubschers' house on Tararu track, in 2017.
But bioarchaeologist Sian Halcrow told Stuff she thought it is "highly unlikely" to be Paakkonen's skull.
The morphology, or structure, of the skull appeared Polynesian or Māori, rather than European, Halcrow says.
"It would be more likely that it would be a pre-european skull, based on the fact there are a lot of urupā and wāhi tapu in the Thames area, and all up the coast."
Flooding of rivers, coastal erosion, and weather events could bring up these remains to the shore from burial sites.
"There have been instances where this has happened before, they have washed up on a beach or down a river," Halcrow says.
A full analysis of the skull is yet to be done, and that will provide more detail on age, and could also examine the skull's shape, whether there are any teeth, whether the person was male or female, and look at any bone breakages.
It appeared likely to be pre-european settlement, Halcrow said, though there was one historic (post World War One) burial site in the area.
"By the looks of it there's a lot of post-mortem damage, so that's happened after death, in the burial environment."
The findings of these taonga brought up pain and emotion, and the remains need to be treated with the utmost care, Halcrow says.
Waikato police Senior sergeant Andrew O'Reilly says the skull has been handed into police, and will be examined by a forensic pathologist in Hamilton.
He would not make comment on the origins of the skull until a full forensic examination was done.
More on SunLive...