People reminded not to panic while shopping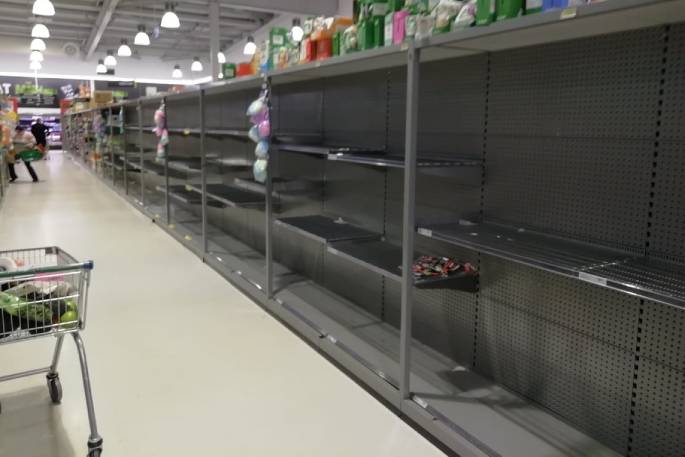 Shoppers are being advised not to panic if supermarket shelves look empty and that workers are doing their best to replenish empty shelves as quickly as possible.
SunLive has been contacted by some shoppers in Mount Maunganui desperate for toilet roll saying they have had to travel to Pāpāmoa or Tauranga in recent days, due to a shortage at their local supermarket.
Over the weekend, one SunLive reader says they had to travel to FreshChoice in Pāpāmoa, as their next nearest supermarket, to get their hands on the prized item.
"I was down to my last roll," he says.
"I rang Countdown to see if they had restocked but they hadn't and the worker was not sure when they would have any.
"I don't blame the workers, they have it hard enough having to come in and work long shifts during the restrictions."
A Countdown spokesperson could not comment on specific product shortages but says the store will be doing its best to replenish empty shelves as quickly as possible.
"We know there are a few gaps on shelves around the country but our store and supply chain teams are working to quickly reorder and restock what is needed and we're receiving huge support from our transport carriers and suppliers to help get food and groceries around the country quickly for our customers," says a Countdown spokesperson.
Nationwide, Countdown has also had issues with meat supplies due to high demand.
Last week, supermarket representatives and police urged the public not to panic buy and shop within their means.
"Police reiterate advice from our partner agencies to remain calm," says a police spokesperson.
"There is no need for panic buying."
More on SunLive...