Port of Tauranga operating at Alert Level 4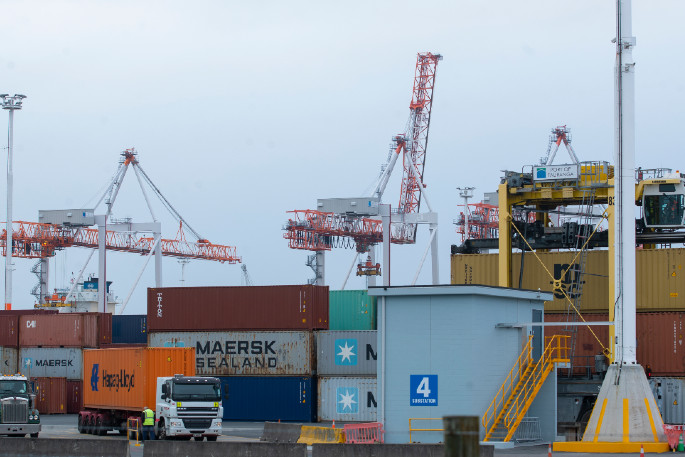 The Port of Tauranga is keeping busy with ships loading and unloading during the Alert Level 4 lockdown.
"Ports are essential services and we need to keep vital food, medical supplies and other cargoes moving," says Port of Tauranga's Communication Manager Rochelle Lockley.
"There are no significant delays at the container terminal at the moment."
Outside of the Tauranga Harbour, ships can be seen via Shipfinder waiting off Matakana Island.
"The ships waiting at anchor are bulk vessels waiting to come in and pick up exports - mostly logs," says Rochelle.
"Some forestry operations are restricted under level four so that will affect the flow of log cargoes into the port."
Rochelle says all of their team members that can work from home are doing so, and that on site vaccinations and Covid-19 testing is continuing.
"All other port operations are continuing as usual, albeit with mask wearing, physical distancing and separation between work groups and shifts.
"We have plenty of PPE and cleaning equipment in stock. On site vaccinations and testing continues weekdays."
On August 10, Port of Tauranga reported that almost all their frontline staff were vaccinated, but there are also dozens of companies that work on the port.
Vaccinations have been available at Port of Tauranga since March but the border order making vaccination compulsory was only introduced on July 14.
Frontline port workers must now have their first dose by September 30.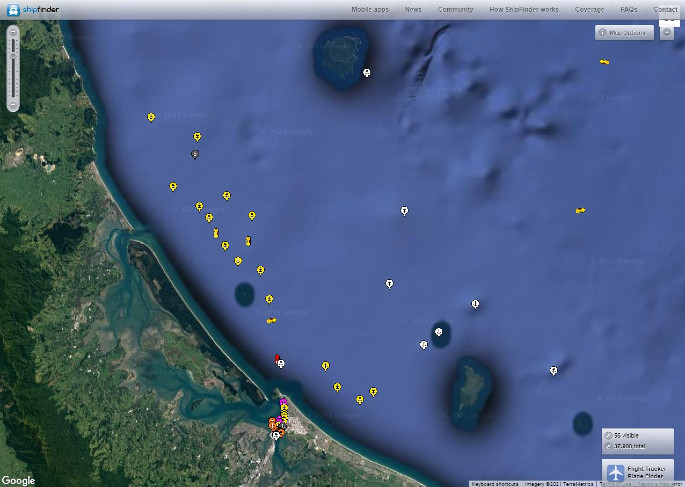 Ships waiting outside of Tauranga Harbour. Image: Shipfinder.
More on SunLive...