Covid-19 lockdown day 5: How it unfolded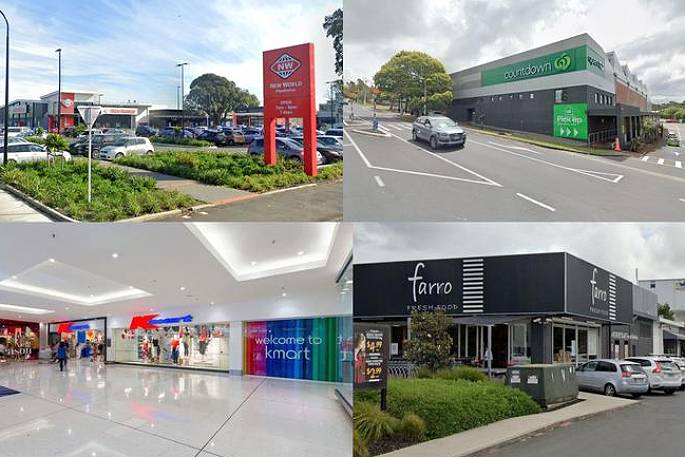 A search has begun for people who were near an MIQ facility at a crucial time, one million Kiwis are fully vaccinated, sign-ins will become mandatory for most events and businesses and a free childcare scheme is now in place for essential workers.
The number of community cases of Covid-19 grew by 21 on Sunday, 20 in Auckland and one in Wellington, taking the total number in the current outbreak to 72.
At a media briefing, Director-General of Health Dr Ashley Bloomfield said there are 8677 contacts - almost all considered 'close contacts'.
Dr Bloomfield said several new cases are linked to a service at the Samoan Assembly of God church in Māngere last Sunday.
Investigators trying to work out how Covid-19 got into the community are focusing on three people who used a public walkway near the Crowne Plaza MIQ facility in Auckland.
The most likely source of the current outbreak is considered to be a person returning from New South Wales, and Dr Bloomfield said CCTV footage of the person's transfer into MIQ on 12 August is being examined.
Contact tracers are working with police to try and find the people and see if they could have been exposed to the virus at the time they used the walkway.
Transmission via MIQ staff to the community as a cause of the outbreak is almost completely ruled out so there remains a missing link as to how the Delta variant spread into the community.
Locations of interest expanding
The locations of interest list linked to the outbreak is now almost 300, with a Kmart, a McDonalds and a Farro supermarket added to the list.
The Health Ministry has decided to update its locations of interest list more regularly - every two hours from today.
Sites added today include the Kmart at St Lukes, Countdown and Farro supermarkets in Grey Lynn, Horizon Radiology in Otara, New World Papatoetoe, McDonalds New Lynn, and the dining hall at the University of Auckland's Grafton campus. The domestic terminals at both Auckland and Wellington airports are also now on the list.
Compulsory scanning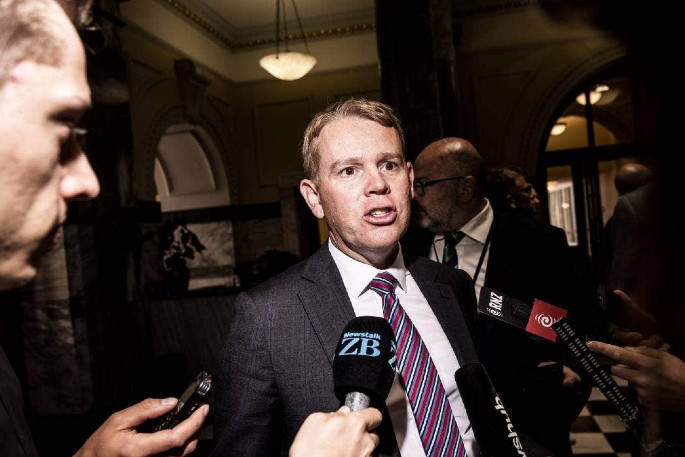 Chris Hipkins Photo: RNZ.
Mandatory sign-ins are being introduced for busy places and large gatherings to ensure the government can contact trace quickly, Covid-19 Response Minister Chris Hipkins announced on Sunday.
This means those responsible for businesses and events will need to ensure people keep a record when they visit, either by scanning QR codes with the Covid-19 Tracer App or making a manual record.
There will be fines of between $300 to $1000 for businesses that fail to keep contact tracing records in line with what the government currently has in place under the Covid-19 Response Act.
"It is clear that when people use the app or manually sign in, rather than relying on memory, contact tracing can happen much more quickly," Hipkins says.
The rate of people scanning has dropped dramatically since last year's alert level 4 lockdown.
The requirement will come into effect seven days after the next alert level change.
More information can be found on the government's website.
Milestone in vaccination rollout
More than a million New Zealanders are now vaccinated and 73 per cent of people over the age of 40 are either vaccinated or booked in to get the vaccine, Covid-19 Response Minister Chris Hipkins told the media briefing.
Another 382,500 doses of the Pfizer vaccine will arrive in New Zealand today, he said.
More than 50,000 doses were administered yesterday - a weekend record.
Around 1500 people were vaccinated on Sunday on the first day of New Zealand's largest drive-through vaccination centre in South Auckland.
Twenty-seven vaccinators administered doses to 1577 people at the pop-up vaccination centre at the Park and Ride site at Auckland Airport.
Those vaccinated included people who were invited after their bookings were disrupted last week due to the level 4 lockdown. The centre's initial focus is on vaccinating people who need to re-book, airport staff and essential workers.
Meanwhile in the capital, Dr Bloomfield was among those receiving the vaccination today, lining up at the Pipetea Marae.
He said after months of talking about the vaccine it was great to receive it and he is encouraging others to follow suit.
Help for parents who are essential workers
The government has agreed to put a scheme back in place to ensure essential workers can have access to free childcare, Chris Hipkins said.
The Ministry of Education is working with 32 different providers across the country.
The scheme will be available for emergency services, border workers and others who have to go to work in Level 4.
A carer will travel to the home to look after the children in one household with parents able to book in from today.
Police 'happy' despite arrests, warnings
Police are still dealing with level 4 breaches across the country but say that overall they are happy with the level of compliance.
Since level 4 came into place at midnight Tuesday, 23 people have been charged with 27 offences (mainly protest activity) as of 5pm yesterday.
In the same time period, 65 people were issued with formal warnings.
Police have also received 4487 breach notifications from the public - 2550 were about an illegal gathering, 1542 were about a business, and 395 were about a person's actions.
Police have issued 174 infringements, with 146 of those being because the person failed to remain at their home or place of residence.
More on SunLive...