Alarm as teenagers gather to play basketball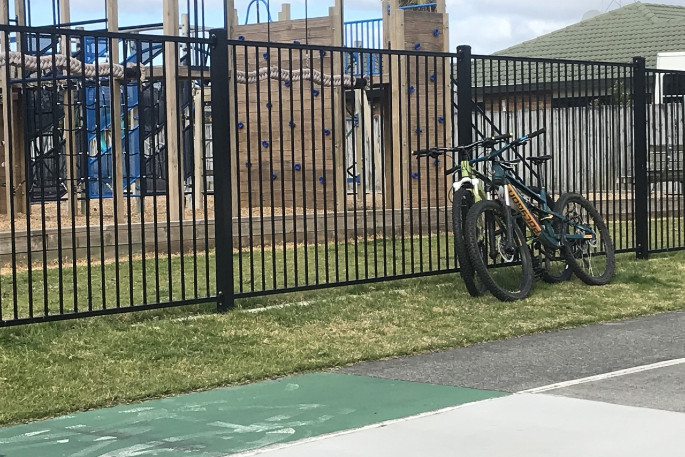 "We know it's hard, but please keep your young and young at heart off all playgrounds," says a Tauranga City Council spokesperson. This includes school playgrounds and city playgrounds.
Council staff are working as quickly as possible to get signs up at all the city parks and playgrounds.
"As COVID 19 can survive on surfaces for up to 72 hours, our playgrounds are currently closed to stop the spread of COVID 19."
The Mauao base track and summit walking tracks are also closed, despite some trying to access them this morning.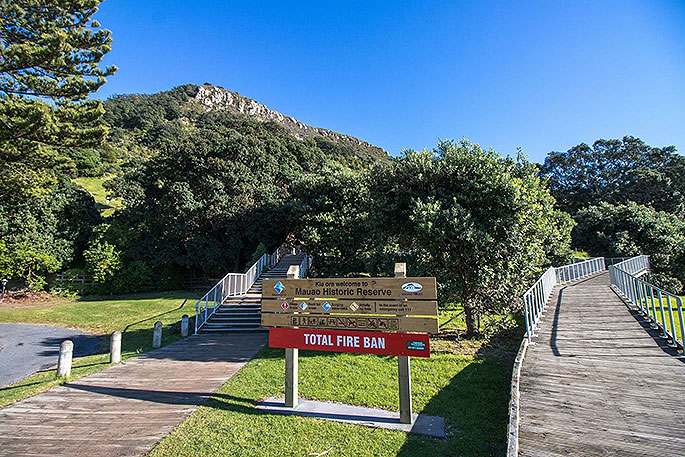 Yesterday, while walking past Tahatai Coast School with his children, a parent was alarmed to see teenagers had gathered on the school court to play basketball together.
"Seems like teens on bikes come from all over to play basketball. [They're] not in the same bubble obviously," says the concerned parent.
"When I walk past with my kids they are wondering why they aren't allowed to hang out with their friends. It's not fair on them when others are not doing the right thing."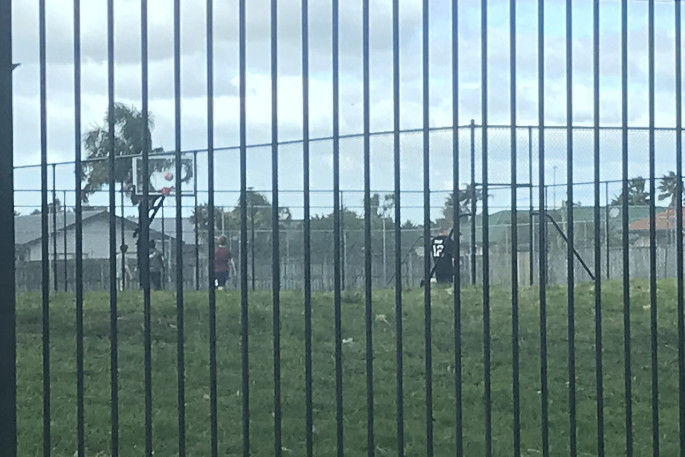 Teenagers playing basketball at Tahatai Coast School. Photo: Supplied.
Tauranga City Council is adamant that while essential services remain, playgrounds and Mauao are definitely closed at Alert Level 4.
"All playgrounds are closed, and we ask people to avoid touching any playground equipment,' says a Council spokesperson.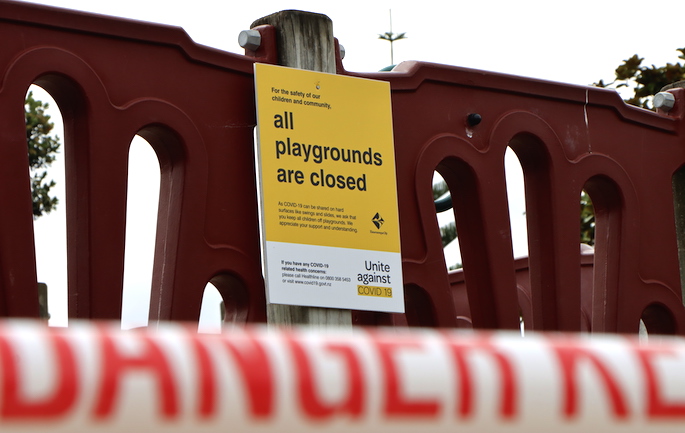 Picnic tables and public barbecues are also closed.

"Under Alert Level 4 you can still exercise but avoid spaces where you cannot practise safe social distancing."

As most of the track up and around Mauao are narrow and people are not able to safely maintain social distances, all Mauao tracks will remain closed.. McLaren Falls and some other parks will also be closed to the public.

Under the current alert level, storm water reserves, parks and reserves cannot be weeded or mowed as it is not an essential service.
"
More on SunLive...