No Covid found in Coromandel wastewater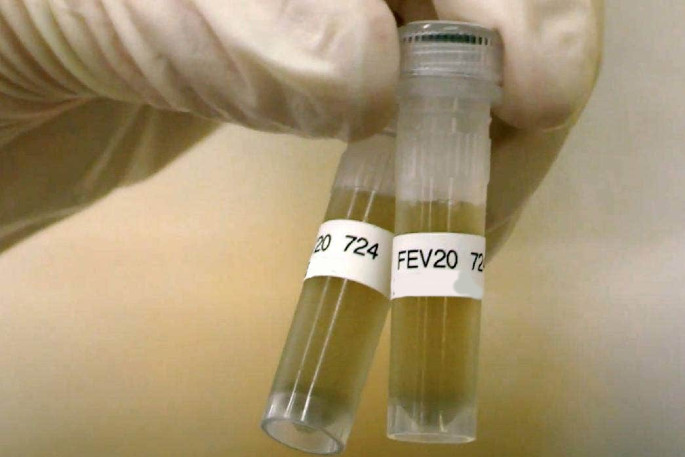 Wastewater testing around the Coromandel Peninsula hasn't found any Covid-19.
These are the first results of testing triggered by a positive community case – later confirmed to be the Delta variant.
The man had visited the Coromandel Peninsula while infectious, and Coromandel wastewater testing was announced on Wednesday, the first day of level 4 lockdown.
Coromandel samples were taken on Thursday and all came back negative, the Ministry of Health says.
They were taken from various spots around the peninsula: Coromandel township, Whangamatā, Whitianga, Thames, and Pauanui.
Not all properties in the Coromandel Peninsula are linked to the Thames-Coromandel District Council's wastewater however, with a significant number having septic tanks.
"Approximately 80 per cent of properties are connected to our water supply," says a Thames-Coromandel District Council spokesperson.
"ESR is undertaking regular wastewater testing in the Thames-Coromandel District to help determine whether there has been any undetected transmission to date," the Ministry of Health statement says.
There are currently 51 active community cases of Covid 19, including cases confirmed by five Auckland high schools and two universities.
There are six confirmed Wellington cases.
That means hundreds of contacts being traced. The majority of contacts are located in the Auckland and Waikato regions, with a small proportion located in other areas throughout the rest of North Island and South Island.
As of 10am yesterday, 1982 contacts were located in the Auckland and Waikato regions, 266 contacts were located throughout the rest of New Zealand, and the location of the remaining contacts is still being established
On top of the wastewater testing, health workers in the Coromandel Peninsula have taken hundreds of Covid swabs from locals keen to make sure the infectious Covid variant didn't spread.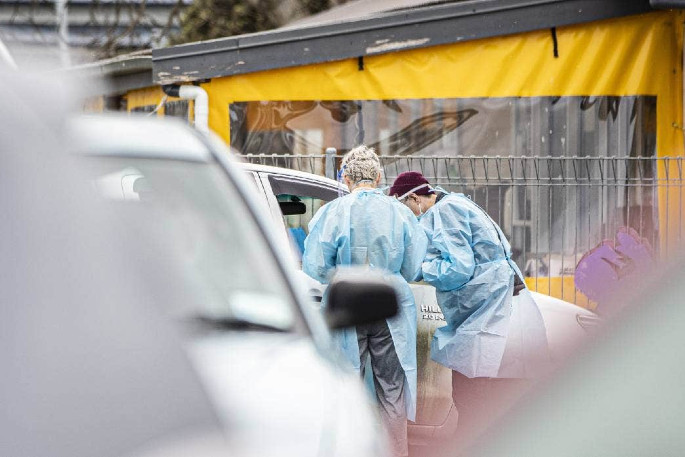 Hundreds of Coromandel residents queued for Covid tests after hearing they'd been in the vicinity of someone with the highly infectious Delta variant. Photo: Christel Yardley/Stuff.
No positive results have been announced so far, despite 600-or-so swabs from the Thames-Coromandel area being taken on Wednesday, and another 330 at the Coromandel testing centre on Thursday.
The Ministry of Health has warned numbers in the latest outbreak are expected to climb before they taper again, but said the proven link to a recent returnee will help "circle the virus, lock it down and stamp it out".
What is the wastewater testing about?
Wastewater testing has been used for Covid surveillance around New Zealand, and can put a spotlight on the location of any positive results – such as Taranaki, where they were announced on July 23.
However, the virus wasn't detected in later tests and, despite increased swabbing, no community cases emerged in the area.
Since the outbreak this week, Director-General of Health Dr Ashley Bloomfield has announced recent negative results in Invercargill, Queenstown, and Dunedin's wastewater.
Wastewater testing first started in New Zealand in April 2020, and is now done regularly across multiple sites.
Samples are processed in ESR's Wellington laboratory, where they are concentrated to about half a teaspoon before being tested using the same process as for nasal swabs.
Part of each sample received is kept aside so it can be used to check any unexpected results.
And, while the Sars-CoV-2 virus is detectable in wastewater, it is not infectious.
Any virus picked up is likely to be fairly recent, ESR's environmental virology laboratory head Dr Joanne Hewitt has said.
That's because millions of litres of new wastewater come in each day, to dilute and wash out any input from previous days.
As a rule of thumb, ESR's test is sensitive enough to discover about ten positive cases in an area of 100,000 people, Hewitt said, though it's not a hard and fast rule.
More on SunLive...