Ski holiday becomes 24-hour Queenstown turnaround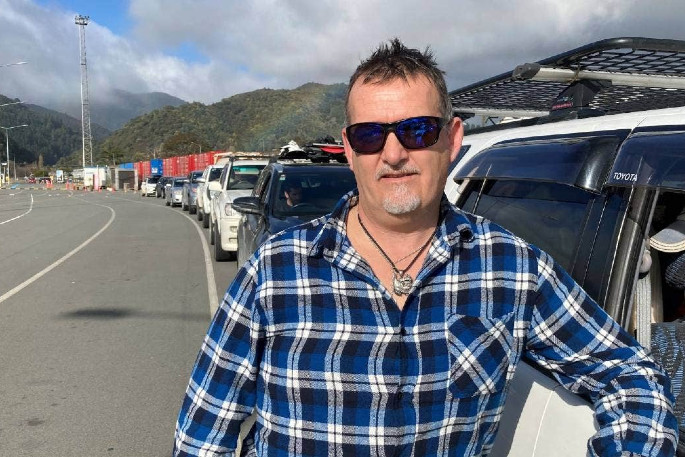 Queued up for one of the last ferries out of Picton on Friday, Martin Sayer hasn't had much luck with holidays since Covid came along.
The Tauranga man had been in Queenstown a day when Prime Minister Jacinda Ardern announced the country was going into lockdown again.
He was meant to be on a ten-day holiday.
The same happened in March 2020, when his trip to Northland was cut short after a day because of lockdown.
"So we've had two days' holidays in two years and two lockdowns," says Martin.
Announcing the snap lockdown on Tuesday, after a Delta case was discovered in Auckland, Ardern gave everyone 48 hours to get home. But as thousands of travellers struggled to meet that deadline, with airlines and ferries packed, Ardern extended the grace period to get home to 11.59pm on Friday.
At 3pm on Friday, the prime minister announced the nationwide alert level 4 lockdown was being extended to 11.59pm on Tuesday.
Interislander confirmed about 800 passengers were booked to travel on Interislander ferries on Friday.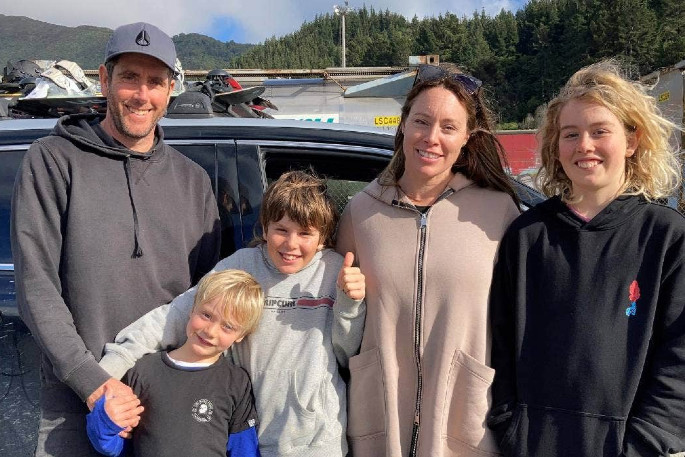 Tauranga family Myriam and Andrew Hiscox with their three children, from left, Kaius, 5, Aly, 9, and Cohen,12, were on holiday in Wanaka but had to head home a week early. Photo: Morgane Solignac/Stuff.
Also trying to get home, but with a much longer holiday behind them, were Myriam and Andrew Hiscox and their three children.
They were in Wanaka for three weeks but did have another week planned.
"We drove yesterday and the place [in Picton] where we stayed when we were coming down actually opened a room for us.
"The kids are devastated to go back home," says Myriam.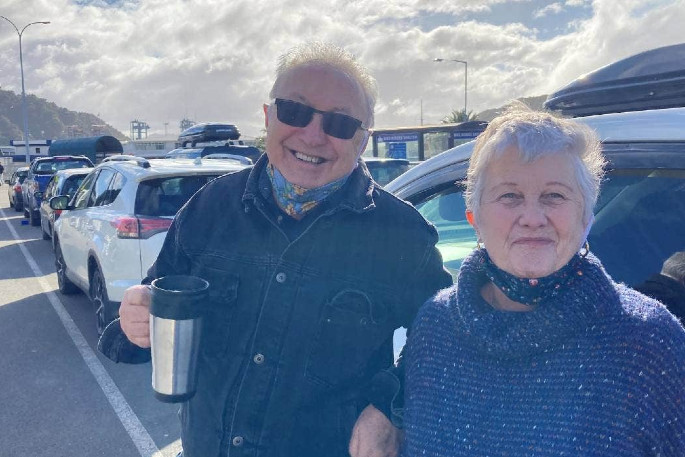 Katikati couple Errol and Lynn Davies were in for a nine-hour drive after their Cook Strait crossing.
Katikati woman Lynn Davies and her husband Errol were in Blenheim for Errol's mum's 98th birthday.
The couple would have to drive about nine hours from Wellington.
"We usually break [up] our trip by stopping overnight in Levin.
"But the motel won't let us in, so we have to drive all the way straight.
"We are getting older now, we don't want to be doing that," says Lynn.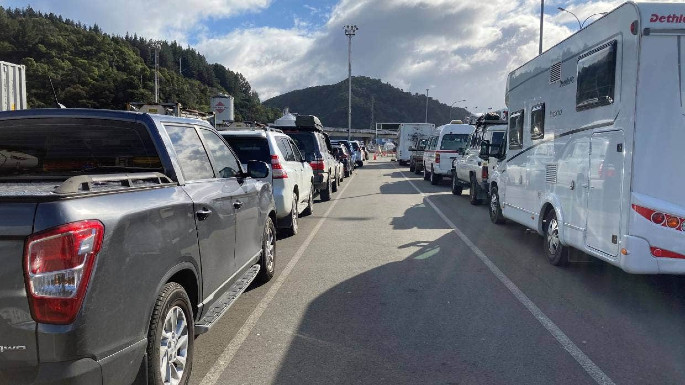 Around 800 passengers were booked to travel on Interislander ferries on Friday.
Interislander put on additional sailings following the extra 24-hour grace period to get home.
Interislander executive general manager Walter Rushbrook says they were operating six passenger ferry sailings on Friday - three northbound and three southbound. They were are also operating two dedicated freight sailings.
Demand to get home on Intersilander ferries was easing on Friday with a substantial reduction in the volume of calls and traffic to their website, Walter says.
"After the period for travel home ends at 11.59pm tonight, and if we are still at level 4, members of the public will not be allowed to travel on the ferries unless they are essential workers or have a valid reason for travel, as permitted by the Ministry of Health.
"As an essential service, Interislander will continue to operate freight sailings," says Walter.
More on SunLive...