Police vaccination ramp-up amid officer concerns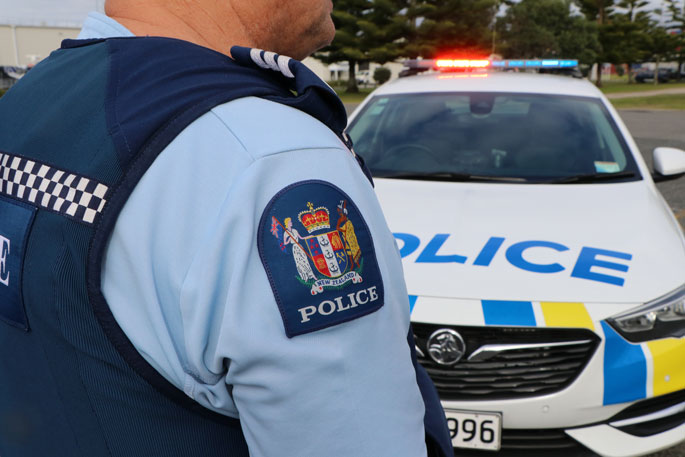 A Bay of Plenty police officer says they, and other colleagues, are feeling vulnerable whilst not being fully vaccinated against Covid-19.
However, vaccination rates amongst the police look set to increase in the coming days, with a ramp-up expected from their vaccine provider.
The low vaccination rates among New Zealand's police force came to light this week, following the country's return to Alert Level 4 restrictions.
Police, as essential workers, continue on the job, dealing with the usual day-to-day front-facing business, albeit with extra precautions taken. Some, including in Tauranga, also had to disperse a small number of anti-lockdown protestors.
New Zealand Police Commissioner Andrew Coster confirmed on Wednesday that just 40 per cent of the nation's 10,000 odd police officers were vaccinated.
One Western Bay of Plenty officer, speaking anonymously to SunLive, says they have no issue with the police department regarding the vaccine roll-out to staff, but is still surprised that police have not been fully vaccinated.
"The rollout started six months ago and I can't believe that the police are not part of, what is it, the 850,000 people who are fully vaccinated," says the officer.
"We've started receiving our first jab but the expectation is that we're meant to interface with the public with this delta strain and yet the government hasn't got us vaccinated.
"It's frustrating for many staff. We're quite upset about it.
"We're not going to give out much confidence to the public if we're out and about, unvaccinated.
"There are people in my station who are ordinarily fit and healthy but are still vulnerable and have people connected to them that are vulnerable. Definitely, the older staff are very concerned."
Western Bay of Plenty Police were not in a position to provide specific local vaccination numbers at this time.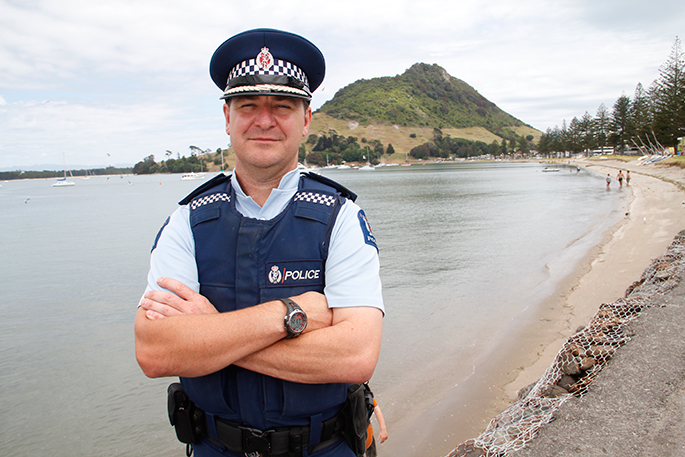 Western Bay of Plenty Area Commander Inspector Clifford Paxton. File Image. SunLive.
However, staff in the area have been offered two different dates to get their vaccinations, after the first date was filled, says Area Commander Inspector Clifford Paxton.
"Uptake in this has been very pleasing and further opportunities may be available this weekend," says Clifford.
"Police have also received offers of additional vaccine provision from other providers in the community."
He also says that all necessary precautions are being taken to keep officers, and the general public, safe.
"During Alert Level 4 safety is our number one priority. Officers make risk assessments when attending incidents, maintain good hygiene practices and use PPE where appropriate.
"We urge people to abide by the restrictions for the safety and wellbeing of the whole community."
Police were placed in group four for Covid-19 vaccinations, along with the general population.
That is a decision New Zealand Police Association president Chris Cahill has been challenging from the outset.
"I one hundred per cent support the officer in question and agree," he says of the anonymous Western Bay of Plenty officer.
"Our concern is exactly what has come to play, that there would be another outbreak and unvaccinated police would then be expected to be on the frontline of the response.
"It is a situation we should have never had to debate."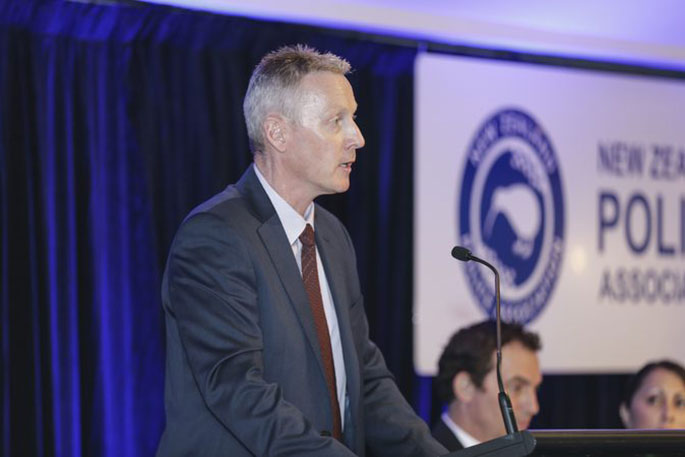 Police Association president Chris Cahill. Photo: RNZ / Rebekah Parsons-King.
Chris says it is not only about protecting police officers, but also the general public.
"This is not just about protecting police and their families. It also reduces the chance of police becoming the transmitters.
"The last thing you want is for the police to be the problem because they are unvaccinated. It was short-sighted by the Government.
"Imagine the outrage if a police officer turned out to be a super spreader by responding to multiple events at multiple addresses. Rightly, the public would be pretty outraged."
Chris says he has now received assurances that the vaccination rates among police officers should be set to increase rapidly in the coming days.
"The good news is that the vaccines have now been made available for police," he says.
"Police have a partnership with a company called MedPro to vaccinate the staff, they are now working through the logistics of how best to get that rolled out."
He says that is likely to involve establishing the areas in which vaccination is most needed.
"We can't change where we are at, can only improve going forward and it appears that is happening."
The Minister of Police, Poto Williams, says that New Zealand police officers who were eligible for rotation in managed isolation facilities, as well as their household contacts, were given access to the Covid-19 vaccine as part of the Group 1 roll-out at the start of the year.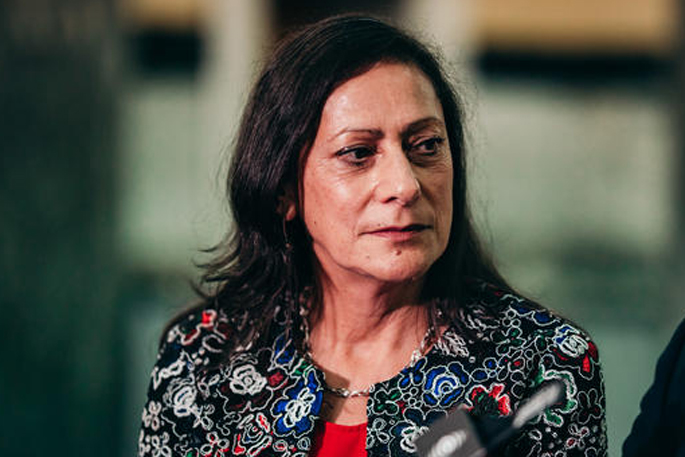 Minister of Police Poto Williams. Photo. RNZ. Dom Thomas.
"The remainder of Police are being treated the same as other emergency services such as Fire and Emergency New Zealand in the roll-out of the vaccination."
She also says the vaccine rollout is due to accelerate amongst the force in the near future.
"Medpro, the police vaccine provider, are able to ramp up delivery as required and will be doing so in the coming days."
But National MP Simon Bridges, the representative for Tauranga, believes the current situation is another indication of the Government's sluggish vaccine approach.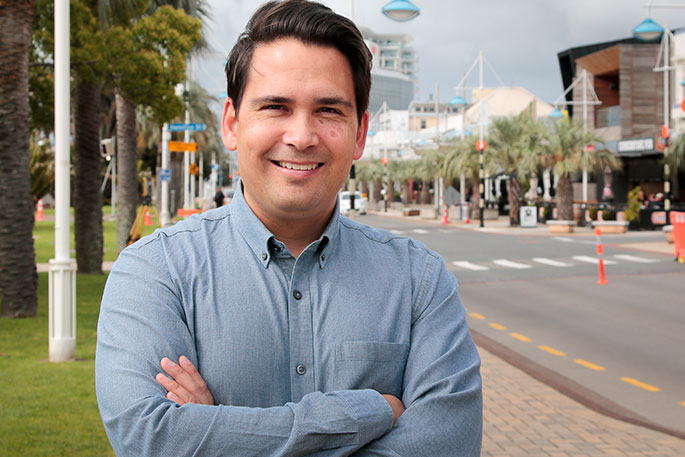 Tauranga MP Simon Bridges. File Image. SunLive.
"Nearly everything about our current situation comes back to a very slow vaccine rollout," says Bridges.
"It's also clear some, including police, should have been prioritised and haven't been. Front line workers in critical roles like our local police should have been vaccinated by now."
More on SunLive...