Papamoa star's incredible football comeback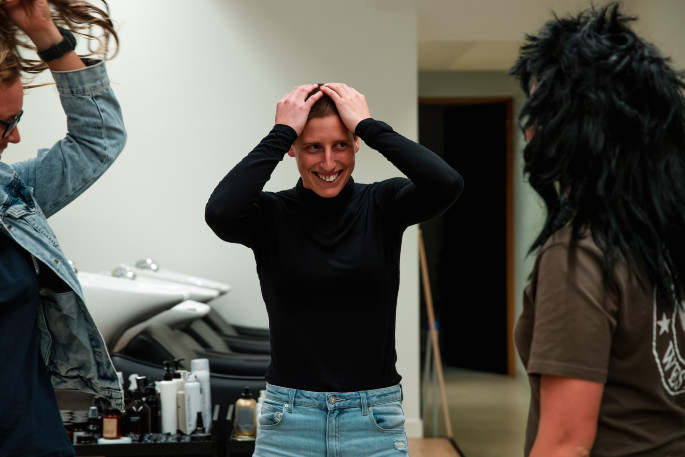 Football Ferns defender Rebekah Stott has continued her remarkable comeback from cancer by signing a professional contract with her former club Melbourne City.
The 28-year-old, originally from Papamoa, was diagnosed with stage three Hodgkin lymphoma in February.
But she has now signed a professional contract with the Australian side, four weeks after announcing she was in complete remission following her five-month battle with the disease.
The 71-cap New Zealand international caught up with City coach Rado Vidosic for a coffee recently and declared herself ready to come back after making a gradual return with NPLW club Bulleen Lions last month.
'Stotty', as she is known to teammates, has no doubt in her mind that she will be ready for the first game of the upcoming W-League season.
"I have no doubt that I will be ready to go," says Stott.
"It's just a matter of making sure that I'm in the best possible physical area to be able to get my head down and get stuck in. I'm running three times a week now and gyming twice, so I have no doubt that I will be ready to go.
"I think having the 2023 World Cup on home soil, that's the biggest motivator for me. I never ever had a doubt that I wouldn't be making it to then, so I'm just so happy that I can start to get back on track and really look to get back better than before.
"I didn't quite realise how big it was until I got my first 10 minutes in the local league here. It kind of hit me like wow it's incredible to be back on the field, and it showed I really missed it. I'm so excited and I just can't wait to get back into training and be in a team environment."
Stott's doctor told her she was in complete remission on the same day the Football Ferns played Australia in the opening game of the Tokyo Olympics, five months after she was first diagnosed with Hodgkin's lymphoma, a form of blood cancer.
She shared the good news with her Ferns team-mates before kickoff.
"Earlier that day I talked to my doctor and he gave me the all-clear," Stott said.
"I sent a group message to my team, the Football Ferns, and just let them know I was in complete remission, and I got so many messages back saying they were so happy for me.
"The physio said there was such a buzz around the girls, they were so stoked on game day because of my news, which was so cool to hear.
"To hear the words 'you're in complete remission' was pretty incredible. I was so relieved, so happy and really ready to get on with life and try and get back to normal."
Vidosic, a former Wellington Phoenix assistant coach, is thrilled to have Stott back at Melbourne City.
"Most importantly, it's great to see her happy and healthy, but I also can't wait to see her back on the pitch doing what she loves," he says.
"Our squad this season will be a mix of experience and youth so to have a player of her quality and leadership back amongst the group will be a huge benefit as we look to improve on last season."
The W-League is scheduled to begin on November 13.
More on SunLive...