No Weekend Sun delivery due to lockdown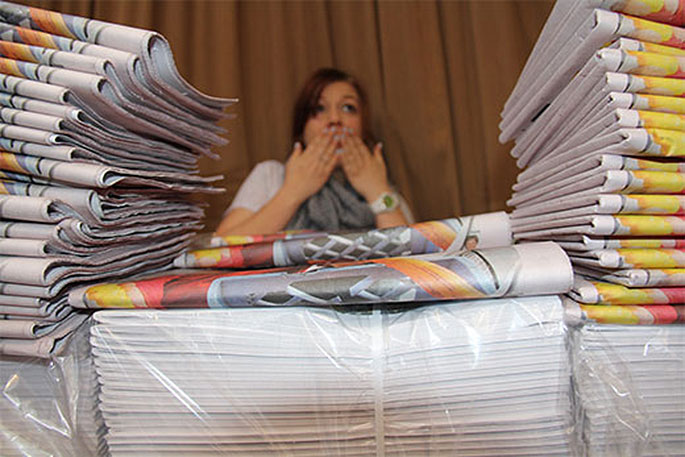 The Weekend Sun newspaper has not been published today.
The Weekend Sun normally reaches over 70,000 homes and countless businesses and shopping malls across our region, but these are far from normal times.
"We're immensely proud of our position as the Bay of Plenty's number one community title, and continue to grow our reach of more than 180,000 residents from Paengaroa to Waihi Beach," says directors Brian and Claire Rogers.
"Yet the decision not to publish this week's paper was borne out of a sense of responsibility to each and every corner of our community."
Government guidelines surrounding alert level four services state that publishers must make "their own determination" on whether or not to print based on a number of conditions.
Newspaper delivery is only permitted in limited circumstances – such as communities that have limited access to digital connectivity and are hard to reach.
"However, in all good conscience we could not take any risks during what is a worrying time for all.
"As you are no doubt aware, the Delta variant of Covd-19 is the most transmissible variant yet, and with places of interest as close to home as the Coromandel Peninsula, we immediately erred on the side of safety.
"We have a moral obligation to you – our readers – when we deliver the news, and take that responsibility just as seriously when it comes to the safety and wellbeing of our loyal readership.
"That responsibility also extends out to the dedicated team who deliver The Weekend Sun, many of whom are children and people around retirement age. It is our duty to keep them safe."
Please be assured that The Weekend Sun will return as soon as it is logistically safe to produce and distribute your paper.
In the meantime, SunLive and Rotorua Now will operate as normal throughout this lockdown period, and continue to bring you the Bay's news first.
As always, please email your stories and photos to: newsroom@thesun.co.nz
Please stay safe and look after one another.
-The Sun Media team.
More on SunLive...