Rugby finals amid sporting casualties of Covid-19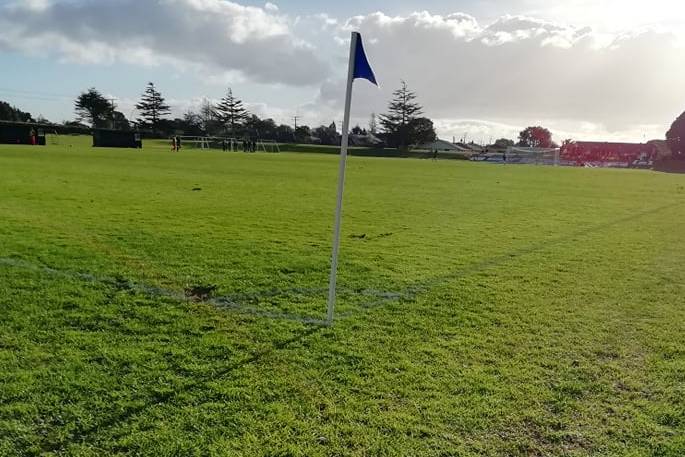 The Bay of Plenty's sporting calendar is set to take a big hit this weekend due to the Alert Level 4 restrictions currently in place.
Rugby, football and netball are just some of the sports impacted whilst, in the longer-term, there are fears over the hosting of this year's AIMS Games.
Whilst a decision on whether the Bay of Plenty region remains at Alert Level 4 beyond the original three-day mandate is expected later today, many sporting authorities across the area have already moved with postponing weekend events.
All rugby in the region has been cancelled for this weekend.
That includes this weekend's final of the Farmlands Baywide Premier club rugby championship between Whakarewarewa and Tauranga Sports, as well as the Junior rugby club finals, Steamers and Volcanix fixtures as well as the BOP Toa match against Thames Valley.
Rugby across New Zealand has been cancelled. File Image. SunLive.
New Zealand Rugby general manager of community rugby Steve Lancaster says the decision has been made in consultation with Provincial Unions and the Players' Association in the interests of wider public safety due to the latest Covid-19 community outbreak.
"Although it could be possible to play competitions and matches outside of Auckland and Coromandel if the Covid Alert Levels fell to Level 2 before Saturday, with level 4 restrictions not being lifted until midnight Friday at the earliest, we believe the responsible decision is to make an early call and keep people away from our fields and venues this weekend," says Steve.
"We understand this decision will be disappointing for some of our stakeholders but are confident the rugby community will once again act in unity to play our part in keeping Aotearoa safe."
New Zealand Football and WaiBOP Football have also confirmed the suspension of all football across the nation and region this weekend.
That includes Tauranga City AFC men's team's final NRFL Division One home game of the season at Links Avenue against Manuwera.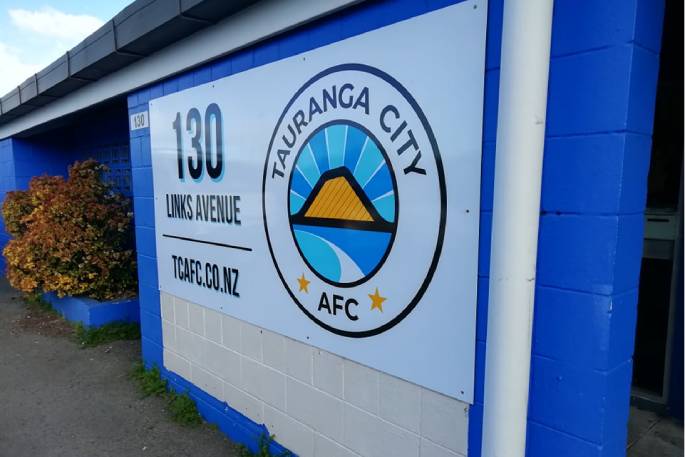 Links Avenue was due to host Tauranga City men's final home game of the season this Saturday. Photo. Mathew Nash.
WaiBOP football federation CEO Karyn Walters is hopeful that all games originally scheduled for this weekend, and beyond, will be played at a later date.
"Once we know more, including when the lockdown levels change, we will be in contact with our stakeholders regarding how senior and junior football will look for the remainder of the season," she says.
"Our intention is to complete all our senior leagues and cups, if at all possible. Currently there is the option to reschedule this weekend's games to September.
"In some parts of the region we have the opportunity to reschedule Junior games for the weekend of September 11/12, which we will look at."
In a post on their Facebook page this week, Tauranga Netball Centre confirmed postponements to midweek finals and semi-finals matches. However, Saturday Netball Future Ferns and Intermediate events will be dependent on any update on Alert Level changes.
This year's AIMS Games, due to take place from September 4 to September 10 in Tauranga, could also be threatened by any extended lockdown.
In a Facebook post this week, organisers state they will be keeping track of developments.
"It's clear that when it comes to Covid, some things are completely out of our control," says a statement.
"What we can control is the quality of the information we base our decisions on, the preparations we've made and the advice we seek.
"It's also absolutely clear, especially given the recent developments in Australia, that we need to do everything possible to keep Covid at bay.
"We fully and utterly support any Ministry of Health advice around personal hygiene, social distancing, masking and isolating.
"We're all in this together - please stay safe."
More on SunLive...