LIVE: 11 additional Covid cases linked to Auckland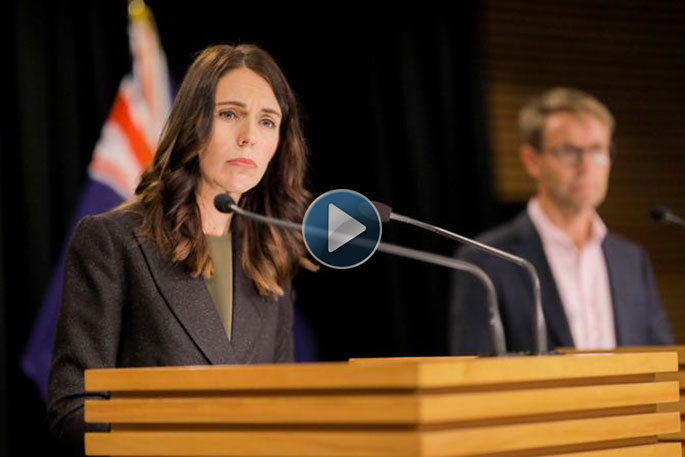 There are now 21 total case of Covid-19 in the community.
All of these are in Auckland, reports Director-General of Health Dr Ashley Bloomfield.
He and Prime Minister Jacinda Ardern are updating the media on the current Covid outbreak.
Ardern says the current positive cases have been linked via genome sequencing to a traveller who arrived from NSW on a managed red zone flight. That person returned a positive day one test on 9 August and was transferred to Middlemore Hospital on 16 August.
She said the period in which cases were in the community was relatively short, but new information could change this conclusion.
Ardern said primary lines of investigation are staff at the Crown Plaza, staff at the Jet Park facility and staff involved in their arrival and transport. Middlemore Hospital is not part of the investigation.
Customs are investigating footage and identifying areas of interest and testing staff.
"Nothing has eventuated from this line of inquiry to date."
Staff at Jet Park and Crown Plaza are being retested.
There are almost 70 locations of interest in Auckland and Coromandel.
Shopping malls, bars and cinemas across Auckland have been added to the Ministry of Health list of locations of interest meaning potentially thousands of people are now considered contacts.
Last night, malls in Albany and New Lynn, and supermarkets in different parts of Auckland were added.
So far, the earliest potential exposure site dates back two weeks to 3 August.
From midnight masks became compulsory for staff who have contact with the public and customers at supermarkets, petrol stations, dairies and pharmacies open under level 4.
SunLive will provide updates throughout the afternoon.
For SunLive's latest Covid news, click here.
More on SunLive...