Café owner in shock after Covid outbreak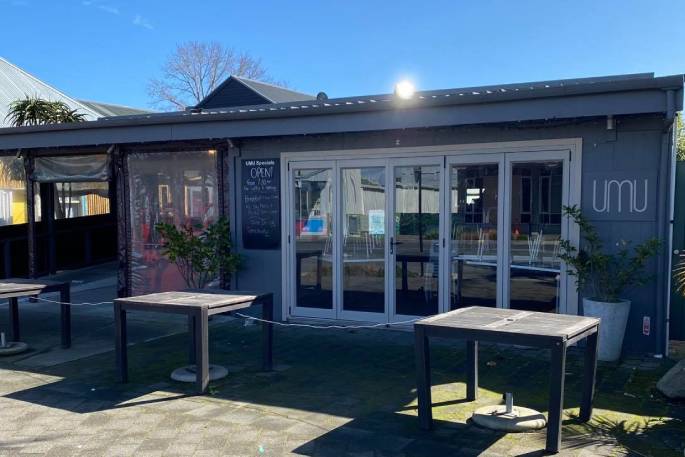 The owner of a Coromandel Town café linked to this week's Covid-19 Delta variant outbreak says she's still in shock after her establishment was named as a place of interest.
Umu Café, based on Wharf Road, was visited three times by the Devonport man at the centre of the outbreak during a weekend visit to the township.
Since learning of the significance of these visits, all 15 members of the café's staff are to be tested for the virus as the premises gets set for a deep clean.
Owner Josie Fraser, who ironically was in Auckland over the weekend, says the news came as a "real shock".
"We're all in shock," she told Coromandel FM, "but we just have to get on with it, keep ourselves safe and isolated, and get tested when we come up to the five-day period.
"For some staff the interaction wasn't until Sunday, as we were actually visited three times by the case and the last one was Sunday morning.
"Our staff have all been advised to self-isolate until they have heard from the Ministry of Health about what they have to do next.
"We will have to do a deep clean – we did last time (in March) without any cases, so with cases we most definitely will be doing deep cleans, and we've got people coming in who'll assist us with that."
Despite the concerning outcome of the Devonport man's visit, Josie's staff had nothing but nice things to say about the 58-year-old, who was visiting the peninsula with his wife.
"From all accounts he's a lovely gentleman and they're a lovely couple," she says.
"They were quite interactive and had good conversations (with our staff) – and they enjoyed Umu, as they came back twice after their first visit."
While Umu Café was one of the first places of interest named when news of the outbreak surfaced, it is now one of almost 70 locations that have emerged since Tuesday.
And while Josie and her staff come to terms with the shock, the impact of a seven-day lockdown that could well be extended and the longer-term ramifications are not lost on the Umu owner.
"It will impact the business negatively," she admits.
"Everyone knows winter is not the best time for visitors in the Coromandel for businesses - especially ones that gather a lot of patronage from people who are visiting the town.
"Being closed is never good, but it's what we all have to do and it's for the greater good.
"It's always a bit of a worry when you get something like this, and a lot of the cafes that have had this happen to them have had some really hard times.
"We just don't know what's going to happen after this, but we're really hoping that people will come back."
More on SunLive...